With the referendum only two weeks away, campaign weariness is setting in. When so much has already been said and done, grabbing people's attention in new ways is not easy. But when a group sporting angel wings, white robes, and "Yes" badges breezed through campus yesterday afternoon, heads were certainly turned.
Angels for Yes, a new grassroots group, were returning from a protest staged outside Holles St when they made their eye-catching appearance in Trinity. The group's approach to direct action is as peaceable as their celestial image: their sole aim is to shield the public from the graphic imagery of babies and foetuses that features on many pro-life posters.
The debate around the referendum has been polarised on most fronts, but it's arguably some aspects of "No" campaign and its choice of visuals that has provoked the angriest response from the other side. The controversial images, which have long been prominent on pro-life placards and posters, are considered by many to be deeply offensive and sensationalist. Due to the nature of this imagery, Trinity College Dublin Students' Union (TCDSU) felt compelled to issue trigger warnings to students when pro-life groups recently protested near to College.
ADVERTISEMENT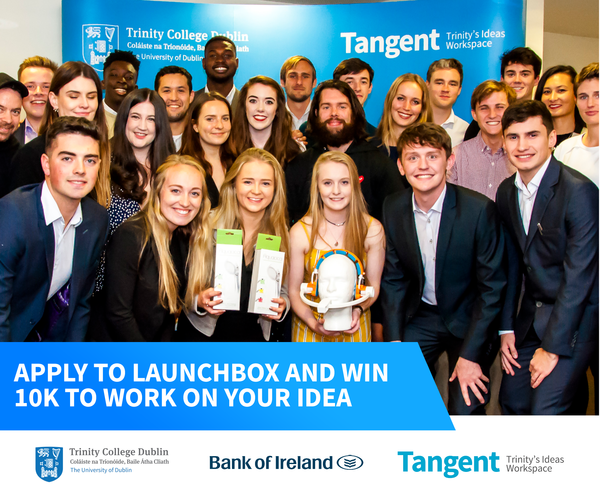 I had a very visceral response to seeing those images just on Facebook
What is potentially even more contentious is the presence of these images outside maternity hospitals. When Maria Fleming, founder of Angels for Yes, realised that the Rotunda and Holles St were being targeted by such pickets, she decided that enough was enough.
"It really struck a chord with me, because in 2006 I had unfortunately experienced a miscarriage and I'd had to attend at Holles St", says Fleming, speaking to The University Times. "I was very aware that, had I been walking into Holles St and those images and that type of campaign was happening outside the hospital, I would have found that very distressing."
"I had a very visceral response to seeing those images just on Facebook, a large number of years after I had gone through it at the time. So I can only imagine what a woman who is experiencing that here and now today, who is confronted with those images, and the reality of what she would go through."
Fleming was inspired by an idea she had seen used by protesters counteracting the Westboro Baptist Church when they picketed veterans' funerals in the US.
"A group of people would travel to the funeral in these angel costumes, and stand between the mourners and the protesters", she explains. "In this way, they were shielding people who were vulnerable from a protest that was deeply insensitive."
Fleming wanted to bring this to Ireland, so she put out a call on social media. Within a short few days, offers of help were flooding in. She quickly tracked down several pairs of wings in an acquaintance's attic, and so the Angels were born.
"I feel empowered", says Fleming. "It was wonderful for me that literally from sitting in my house and having an idea, to being out in the street dressed as an angel, was a matter of days. It was fantastic to see the power of the individual, how if you think it, you can make it."
The Angels' and their form of gentle vigilantism seems, in many ways, benevolent beyond reproach. But many "No" campaigners would argue that shielding the public from this imagery is tantamount to shielding them from the truth. If this is the reality of abortion, is it fair to hide it from people?
I don't think it's fair or humane to ask a woman to pass by those posters on her way in to receive medical care during a distressing time
"Irregardless of what your opinion is, I don't think it's fair or humane to ask a woman to pass by those posters on her way in to receive medical care during a distressing time", says Fleming. She calls Angels for Yes "a group of concerned people who just want to ensure that families and vulnerable people are not needlessly upset".
While there are currently about 20 angel activists, Fleming says that over 200 people have expressed interest in getting involved, and she urges anybody who wants to join the group to get in touch through Facebook.
So far, Fleming says that the response from the public has been very positive: "There was a member of staff from Holles St who came out and thanked us for being there because she had had very distressing times with patients of hers who had had to deal with the posters outside."
The Angels' journey is just beginning, but they're set to be kept busy over the next two weeks. "Keep an eye out for us. We will be having a presence outside Holles St and the Rotunda in the coming days", Fleming says.
"We'll keep going as long as we need to, if that takes up until to the day of the referendum."