Prof William Campbell, Trinity's only living Nobel Prize winner, has become one of 1,200 prominent Irish scientists to come out in favour of a "Yes" vote in the upcoming referendum.
Campaign group Scientists for Yes published a letter in today's Irish Independent declaring their support for a repeal of the eighth amendment. Other signatories of the letter include Trinity's Luke O'Neill, Professor of Immunology, and Orla Hardiman, Professor of Neurology.
The short letter emphasises the value of scientific reason when making a decision about how to vote in the referendum, while praising the evidence-based methods employed by both the Citizens' Assembly and the Oireachtas Committee on the Eighth Amendment.
ADVERTISEMENT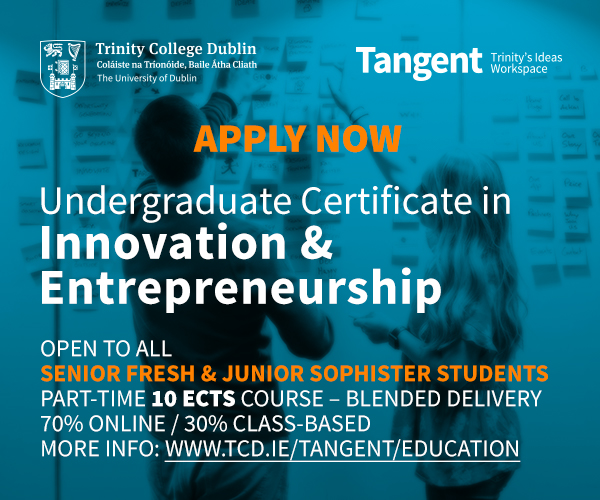 "We advocate that people undertake a careful examination of the legal, medical, and scientific evidence, including a critical assessment of the sources and probable veracity of any claims made, before deciding how they wish to vote", the letter states.
"The 8th amendment was inserted on a wave of negative emotions; let it be washed away by a flood of reason, evidence and compassion."
Campbell, who is the leading signatory of the letter, is the third Irish person to become a Nobel Laureate, having been jointly awarded the prize in Physiology or Medicine in 2015 for his research into parasites. Speaking in Trinity last year at the launch of the College's new undergraduate science programme, Campbell told audiences: "I have lived much longer than I dreamt I would live, and I had a much more exciting life than I dreamt I would ever have."
Scientists for Yes joins an ever-growing list of groups under the Together for Yes umbrella to publicly announce their support for repealing the eighth amendment. Within College, both Trinity College Dublin Students' Union and Trinity Staff Together for Yes have been campaigning for a "Yes" vote in recent weeks.