Trinity will team up with University College Dublin Students' Union (UCDSU) on Friday for a seminar on political representation for people with disabilities, with the Minister of State for Disability Issues, Finian McGrath, set to attend.
The seminar, which is taking place in the University College Dublin student centre, is being organised by Vivian Rath, a PhD researcher and disability advocate in Trinity's School of Education. In a press statement, Rath, who previously served as Vice President of UCDSU, said: "I hope this event will motivate Government and political parties to start thinking about how they can make a change."
"Around 13% of the Irish population have a disability, that is one in five of the population. That means we need 22 TDs with a disability in the Dáil for it to be truly representative", he said.
ADVERTISEMENT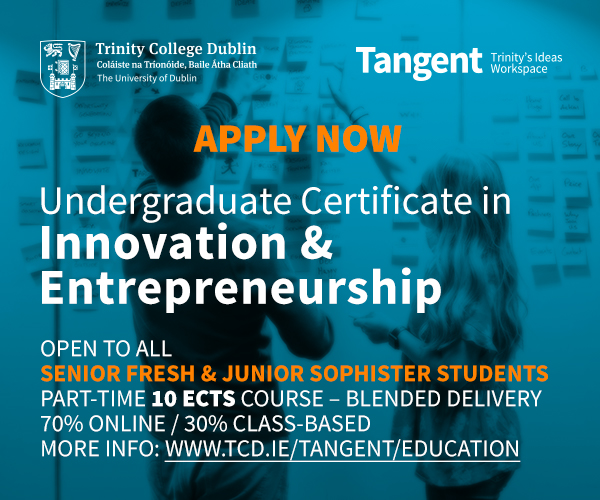 Article 29 of the United Nations Convention on the Rights of Persons with Disabilities mandates political parties to ensure equal rights in political and public spheres for people with disabilities.
In a statement, McGrath said: "Exclusion of any person with a disability is wrong and is something that I have and will always campaign against."
"We must do all we can to address this challenge and that is why I am delighted to be speaking at this seminar to see how we can bridge the gap in politics and allow people with disabilities achieve their full potential."
The number of Irish TDs with a disability is not currently recorded.
Prof Mark Priestley, of the University of Leeds, is the keynote speaker at the seminar. "There has been a growing awareness of disability rights in European countries, most recently in Ireland's ratification of the United Nations Convention on the Rights of Persons with Disabilities", he said. "This includes a commitment to political participation rights, but urgent action is needed by government, by the political parties and by election authorities to make this a reality."
Prof Michael Shevlin, from the School of Education, said the school "has a commitment to supporting the participation of traditionally marginalised people in education and society".
"This seminar is an opportunity to examine how people with disabilities can influence policy and political decision making particularly in those areas that affect their lives."
This is not the first time Trinity has held a seminar on disability research, after a series of 12 lectures last January on the issue.