Trinity will host a conference on the role of religion in Irish primary schools next week, as Ireland debates the place of Catholicism in its education system.
The conference, which is organised by Daniel Faas, Associate Professor in Sociology in Trinity, will address the impact and role of religion in Irish primary schools in the 21st century, focusing on issues such as the growing secularism of Irish society and the impacts of migration on denominational schools.
The range of approaches to religious education in Ireland and the differences that have emerged in primary education will also be discussed.
ADVERTISEMENT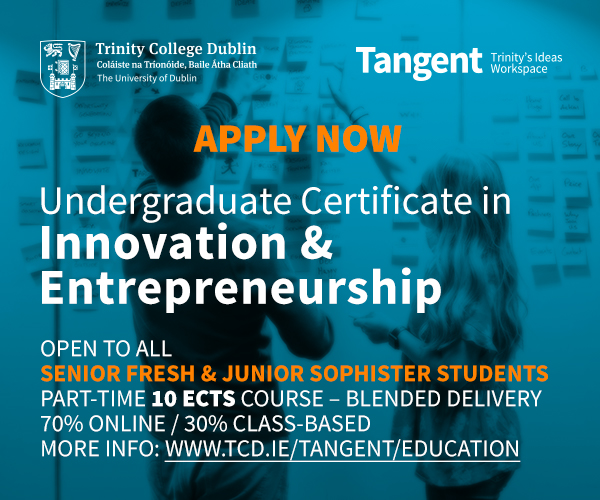 The conference will feature contributions from representatives of all major types of Irish primary schools, as well as the National Council for Curriculum and Assessment. It has been organised by the Department of Sociology at Trinity in collaboration with the Educational Studies Association of Ireland.
The role of religion in primary schools has long been a contentious one. Currently there are 12 state-owned community national schools and 81 privately-governed Educate Together schools that provide for multi-denominational education. However, there remains over 2,800 Catholic Church-owned denominational primary schools in Ireland.
In a press statement, Faas, discussing recent government policy in relation to secularism in schools, said: "These latest changes underline that the power and influence of the Church has eroded – and all stakeholders need to reflect on that."
While the 2016 census showed that just under 80 per cent of the population identified as Catholic, 96 per cent of primary schools remain Catholic in denomination.
Recently, attempts by the government to enact legislation removing the "baptism barrier" to many Catholic denominational schools – where students are not accepted to local primary schools because of their religion, or lack thereof – have been met with criticism from the church and a number of schools, with some church bodies even threatening legal action against the government.
In Europe, there is a wide variety of approaches to dealing with religion in schools and wider society. For example, France and Slovenia do not teach religious education in schools. In countries such as Denmark, Greece, Germany and Ireland, the subject is compulsory though some countries including Portugal and the Netherlands do offer opt-out options.
A February 2018 document issued by the Department of Education and Skills required Irish post-primary schools to consult with parents in relation to opting out of religious education and to offer alternative subjects. "Primary schools should give serious consideration to a similar approach", Faas said.
The conference will take place next Saturday, 26th May, at the Neill Lecture Theatre in the Long Room Hub.