You don't have to walk very far in my city of Edinburgh to hear an Irish accent.
The historic links between Scotland and Ireland continue to thrive today, with something like 25,000 Irish-born citizens making their home here. Many more are students at our great universities, contributing to the diverse society in places like Edinburgh, Glasgow and St Andrews.
When it comes to Irish politics, much of the focus in the UK today is on Brexit – and the disastrous path that Theresa May is taking us down which threatens a hard border between our countries.
ADVERTISEMENT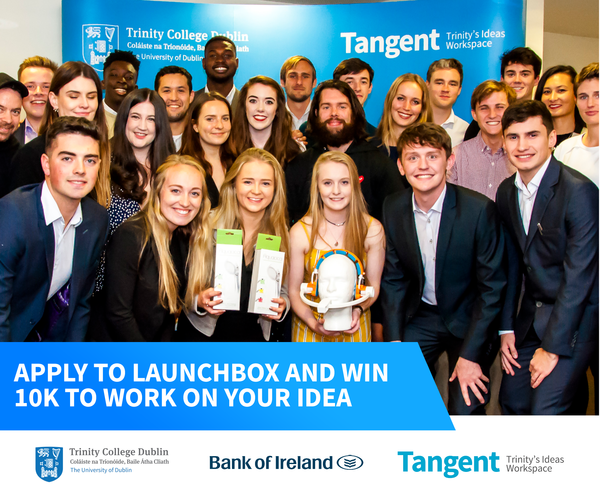 But with so many Irish people here in Scotland, we must not ignore the forthcoming referendum on abortion law.
Earlier this year, two of my constituents got in touch with me. They recently moved here from Ireland and will be travelling back home to vote to repeal the eighth. It struck me that many more constituents in Edinburgh will also have a vote in this referendum.
For that reason, I decided not to remain silent and chose to show my solidarity with the campaigners.
In March, I spoke in the Scottish Parliament debating chamber about the deeply dull system of governmental procurement processes. My verbal contribution was nothing out of the ordinary, but around my neck I wore a "repeal" necklace. This was broadcast throughout the parliament and on Holyrood's online feeds.
I have campaigned for women's rights all my adult life, and I passionately want Ireland's ban on abortion to be repealed.
That's why I sponsored an event for the Scottish Irish Abortion Rights Campaign in parliament, to help spread the #hometovote message.
Students in Scotland and other parts of the UK could hold the key to the referendum. Some universities have offered to help pay for students to travel home, but it is deeply upsetting that Ryanair prices have shot up around the date of the vote.
I believe the right to safe, legal and affordable abortion care is an issue of human rights. Living in a country like the UK, with a more liberal approach to abortion, I find it distressing to hear how many women in Ireland are forced to continue with pregnancies no matter the long-term impact on their physical or mental health.
But the restrictive abortion regime in Ireland does not stop abortions from taking place – it just makes them less safe.
Every day, 12 women and girls from Ireland have an abortion – nine travel to the UK and at least three risk a prison sentence by taking pills they have bought online.
For those who can scrape together enough money, having to travel to Scotland or England comes with an obvious financial cost. Women from Ireland must pay for abortions provided through the NHS here in the UK and this combined with travel and accommodation can easily amount to over €1,000.
But far greater than the unfair financial burden is the emotional and physical cost.
Just imagine the trauma a young woman goes through in this all-too-real scenario: She is travelling to a country where she knows nobody. She has raided her savings account and racked up credit card debt that she has no idea how she will repay. She can't confide anything in her parents, siblings or friends.
After going to hospital, she cries herself to sleep in her hotel room, still alone and too terrified to phone anyone back home.
The next day, she is experiencing severe cramps and bleeding while she waits in the airport lounge.
She gets home, burdened with the stress of the ordeal and struggling with the need to keep it secret.
It's no wonder this can have such a negative impact on women's emotional and mental wellbeing.
May 25th is an important moment for raising awareness and for demonstrating international solidarity with those who are campaigning for a pro-choice and pro-healthcare outcome.
The campaign has my full support. On this issue I don't see nationality or borders: I see women who should have the same human rights that I do.
---
Kezia Dugdale is a Member of the Scottish Parliament for Edinburgh and the Lothians and a former leader of Scottish Labour.