On Friday, Trinity College Dublin Students' Union (TCDSU) celebrated 50 years since its founding.
Given the year we've just had – one defined by the chaotic panorama of student protest and the repeal of the eighth amendment – TCDSU seems perhaps more relevant now than it ever has.
But it's worth noting that even during the union's fallow periods, there is a consistency to its countenance: its Welfare Officer is almost perennially on call, unremittingly present for students in all kinds of distress. In a quiet week, the union's Education Officer likewise deals with dozens of students with academic problems. Even the most feckless TCDSU President spends hours in College committee meetings, batting for students. These aspects of the union's functions seem almost monotonous, even humdrum. But it's the kind of humdrum that is exceedingly important.
ADVERTISEMENT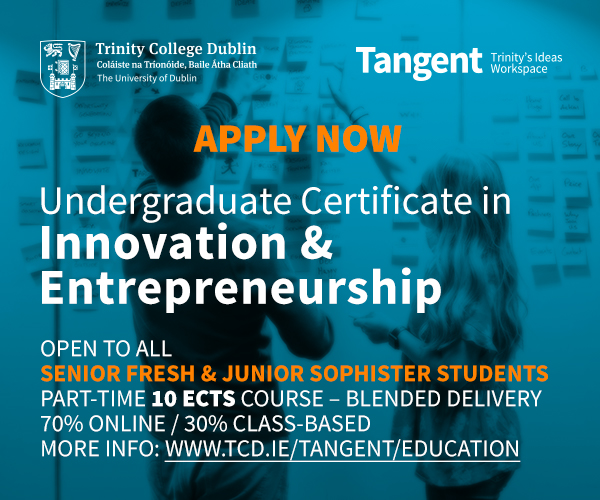 This Editorial Board is often critical of TCDSU and its senior officers, but not once has it ever argued that the union is not needed, or that we should somehow have less of it. (Of course, this newspaper, though constitutionally guaranteed editorial independence, is funded by the union – so such an argument would be self-stultifying for at least one reason.)
That is to say that Trinity students and graduates alike are better off because TCDSU exists. That is the simple fact.
It is also true that the country is better off because TCDSU exists. With respect to every cause worth mentioning, the union has been on the right side of history. Abortion rights and marriage equality are just two of the headline examples.
With regards to the union's next 50 years, there's no point in proposing a bonny look into the distance – because who knows what they will bring. The union's immediate future, and thus the way in which its successes are likely to be quantified, will largely revolve around the never-ending higher education funding crisis.
The triumphs of the Take Back Trinity campaign were a fortuitous way to end the union's first half century. Let's hope the beginnings of the next are equally providential.