It might have been pitched as a seminar, but today's talk with Ivana Bacik in the Trinity Long Room had the air of a coronation.
Just weeks ago, Bacik was celebrating the repeal of the eighth amendment – a cause that she'd campaigned for her entire political life.
Today, at a seminar organised by Women in Research Ireland, the scale of the vote for repeal clearly still thrilled her. In a room packed full of women, Bacik was clearly comfortable, switching from jokes about the Society for the Protection of Unborn Children (SPUC) – which famously took her and Trinity College Dublin Students' Union (TCDSU) to court – to the legwork of getting legislation passed from the backbenches.
ADVERTISEMENT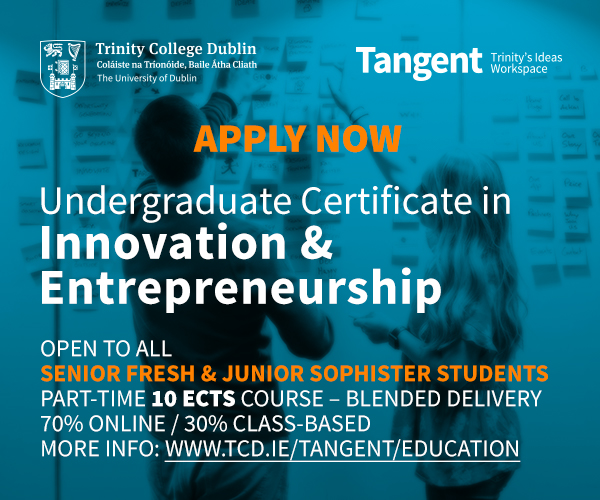 Bacik couldn't be blamed for feeling triumphant. She was a leading figure in the repeal campaign and is one of Ireland's most recognisable female lawmakers. And if she was happy to joke about political opponents – "Anyone remember the PD?", she quipped at one point – she was also willing to admit her party's own problems – she admitted that leading the Seanad Labour group had got a lot easier since the disastrous 2016 election.
Bacik has a record as a diligent lawmaker, unsurprising considering her legal background, with four of her bills having become law. Today, she focused on the gender pay gap, which in recent months has become a much more prominent political issue in Ireland. Her own bill on the issue, she said, will likely influence the government's own legislation.
She called it the "next big gender equality issue".
A walkthrough her own bill focused on the "diagnostic" aspect of the gender pay gap – getting information from employers is an important aspect of tackling the gap, while she pointed to recent prominent examples in RTÉ and Ryanair of the kind of pay gaps the law can tackle.
This year, of course, is historic beyond simply repeal. The Oireachtas has been celebrating 100 years since women received the right to vote and Bacik has been at the centre of celebrations. "Politics is far from a level playing field", she told the audience. However, with only 35 female TDs – placing Ireland 81st in the world for parliamentary gender equality – there is plenty of progress yet to be made.
That old Fianna Fáil mantra – a lot done, more do do – made its way into today's talk. But in a way it defines Bacik – an hour seemed scarcely long enough to contain her passion for the politics and the people she represents.
With a general election predicted for the coming months, Bacik could be back on doorsteps campaigning sooner than expected. Yet if today's talk is anything to go by, you could hardly imagine her anywhere else.
Correction: June 15th, 2018
An earlier version of this article incorrectly said the organiser of the seminar was Women in Research. In fact, it was Women in Research Ireland.