Minister for Higher Education Mary Mitchell O'Connor has attempted to allay fears about Irish universities' fall in global rankings, questioning the blame placed on declining state funding.
In a wide-ranging speech that saw Mitchell O'Connor defend the government's record on higher education funding, she discussed how the rankings rely on surveys and numbers of research citations, but fail to consider "the quality of teaching in our university lecture halls".
"We do have to be cautious in how we interpret the results", she said, "in light of significant issues in terms of how the rankings are compiled".
ADVERTISEMENT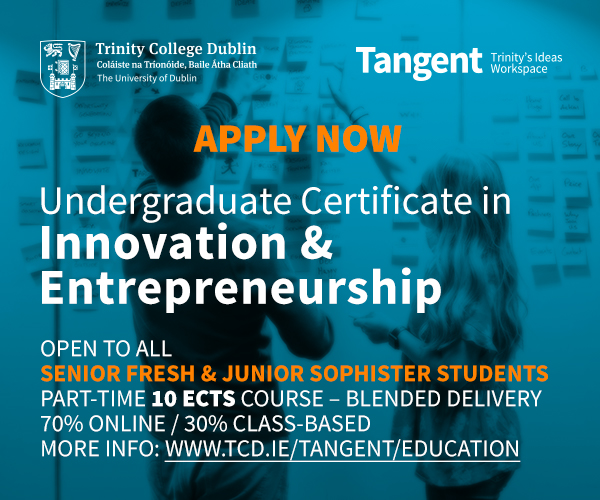 The QS World University rankings, which were published earlier this month, saw Trinity fall out of the top 100 for the first time ever. University College Dublin (UCD) fell to 193rd, just inside the top 200, while other Irish universities also dropped significantly.
Much of the blame for this has been laid on the ongoing higher education funding crisis. In a press statement released when the rankings were announced, Trinity's Dean of Research Linda Doyle said: "Increased investments made by our global competition versus a relatively low government investment in Ireland, continue to have a direct impact on the rankings."
Two years ago, Provost Patrick Prendergast and UCD President Andrew Deeks said in an unprecedented joint statement that "the political system must now make the difficult choices that are needed to improve the funding given to universities". However, two years on Deeks was making similar calls for funding today, when he also addressed the event.
O'Connor also spoke about the need for higher education reform, discussing the government's higher education funding working group report, commonly known as the Cassells report. Her department, she claimed, has been working "to achieve the goal of making progress on building the future funding model for higher education."
"It's important to be clear that this new model is already under construction", she added.
There has been little movement on the higher education front since the Cassells report, which outlines a variety of options for higher education funding, was published in July 2016. Giving a keynote speech at the same conference today, Cassells said that now is the time when "decisions need to be made".
Mitchell O'Connor, who didn't take questions, faced a tough audience today made up of university presidents, heads of institutes of technology and some of the most prominent people in the third-level sector.
Other speakers at the conference included President of the Union of Students in Ireland (USI) Michael Kerrigan and CEO of the Higher Education Authority (HEA) Graham Love.