Students will protest the visit of former US Secretary of State Hillary Clinton, who will receive an honorary degree from Trinity next week.
Students for Justice in Palestine are organising the protest. In an email statement, the group said: "An honorary degree from Trinity confers a great deal of respect and affirms the achievements or profile of its recipient. Honouring Hilary [sic] Clinton is a great insult to the hundreds of thousands of lives adversely affected or ended by her policies as a key part of her husband's administration and as Obama's Secretary of State."
The group condemns Clinton's involvement in military operations in Syria, Libya and Iraq, accuses her of "cosy relationships" with Israel and Saudi Arabia and criticises her "defence of right-wing, racist and zero-tolerance criminal justice policies".
ADVERTISEMENT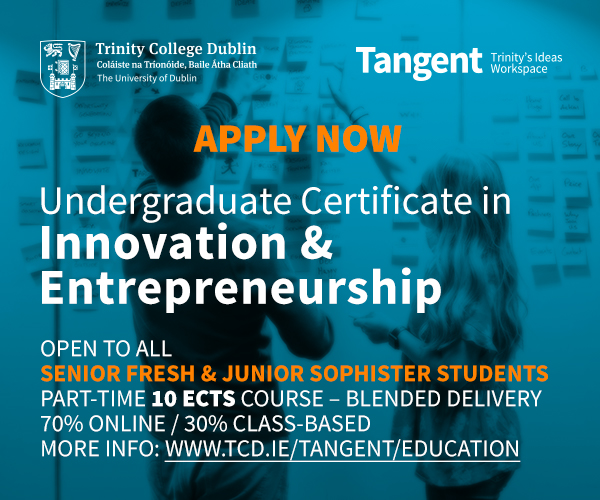 A Facebook event, co-hosted with the Irish Anti-War movement, has already attracted significant interest since it was launched last night.
Clinton is due to receive the honorary degree for her work in politics and for women's rights. As part of her visit, she will discuss democracy, women in politics and the state of US society with the Chancellor of the University of Dublin, Mary Robinson.
Clinton, who was the first female nominee for President of the US from a major party, was defeated by Donald Trump in 2016. Since then, she has written a book, What Happened, and has slowly returned to the public spotlight.
Clinton isn't the first controversial politician to visit campus in recent months. Nigel Farage, the former leader of the United Kingdom Independence Party, was greeted with a small protest when he visited Trinity. There was widespread criticism of the College Historical Society's initial decision to award Farage the society's Gold Medal for Outstanding Contribution to Public Discourse. British Foreign Secretary Boris Johnson, known for his controversial comments, also visited in 2017.
There was less opposition to the decision to award Joe Biden, then-US Vice-President, an honorary degree in 2016.
Clinton will receive the honorary degree in a ceremony following a public lecture. As a recipient of an honorary degree from Trinity, she'll join the likes of singer and activist Bob Geldof, physicist Peter Higgs and writer Terry Pratchett.