This past year has been a busy one for Ireland's student leaders. They've fought for abortion rights for women at a national level, revolted against extortionate fees and clamoured to keep higher education funding on the agenda. We've had emotionally charged marches and new forms of direct action. But one thing is clear: students have had enough.
In a post-repeal Ireland, students are now left to deal with issues that have been simmering in the background. Every student in the country is intimately aware of the impact of the accommodation crisis and despite its ubiquity in Trinity College Dublin Students' Union (TCDSU) election manifestos, no direct action had been taken up until this year.
In the wake of Take Back Trinity's success, a burst of energetic protests took place. Dublin City University's Shanowen Shakedown and NUI Galway's Cúirt Shakedown saw local students' unions protest accommodation fee hikes in their universities. And despite students' poor attendance at the country's first-ever March for Housing, it seems that this issue has been put firmly on the agenda.
ADVERTISEMENT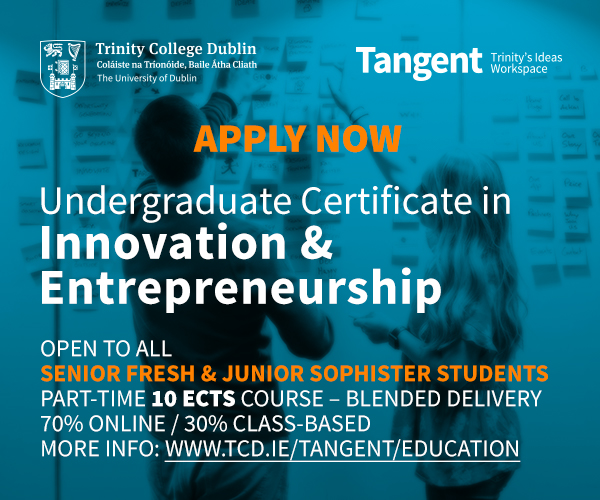 Tuesday's debate in the Dáil about a student accommodation bill was most notable for its recognition of student protests. Higher Education Minister Mary Mitchell O'Connor has made sure to be unusually vocal in her desire to alleviate student concerns about what she called "spiralling costs", and TDs heaped on praise of student protests. Indeed, while unions can often be criticised for tokenistic or ineffective action, this year's unprecedented level of student activism across Ireland seems to have paid off.
This bill, if passed, will be the first tangible improvement for students, who have endured this crisis for nearly a decade at this point, by a government that last year said it aimed to provide 21,000 beds by 2024.
It's been a long time since students have been so vocal, taking direct action and garnering national media attention. Though cynics may once have scoffed at the potential for student protests to effect change, the student movement has never seen the government more receptive.