Trinity researchers are part of a team that have developed a new implantable tool that, by offering therapy directly to the heart, could potentially provide better treatment following a heart attack.
The research was carried out by a team from NUI Galway (NUIG), Harvard University, Massachusetts Institute of Technology (MIT), the Royal College of Surgeons Ireland and the Advanced Materials and Bio-engineering Research (AMBER) centre.
The device, called "Therepi", can be placed directly on the heart. It contains a reservoir for drugs or cells that be easily be replenished from a port under the skin. The new treatment, which allows a more targeted approach to therapy, increased heart function over a four-week period when stem cells were repeatedly delivered from the device.
ADVERTISEMENT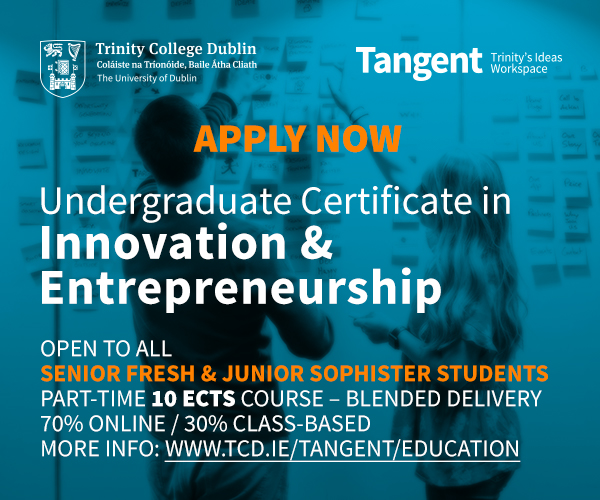 The work promises potentially dramatic changes to how drugs are provided to treat heart attacks and offers the possibility of less invasive therapy for patients.
Trinity PhD student William Whyte and Prof Bruce Murphy, an associate professor in biomechanical engineering, worked on the project.
In a press statement, Prof Ellen Roche of MIT, said: "For us, this is only the beginning of multiple ongoing studies that will use this system as a platform device for therapy delivery to the diseased heart, and as a research tool to further scientific understanding of the effects of a localised, refillable treatment regimen at various diseased organs."
Prof Gary Duffy, the Personal Professor in Anatomy in NUIG and an AMBER investigator, said he had no doubt the work would impact care for patients in the future. In a press statement, he said: "Our study shows that this local delivery with top-ups improves heart function after a heart attack in a pre-clinical model. It builds on a strong trans-Atlantic collaboration which has seen multiple researchers train at MIT and Harvard from Irish Institutions."
"This collaboration builds on the strength of the ecosystem here for translational medicine at NUI Galway, and we hope to see devices like Therepi reach clinical trials over the coming years", he added.
Eight Irish researchers were involved in the work, which has been published in the journal Nature Biomedical Engineering.