A sharp fall outside the top 100 in the QS World University Rankings will have come as an unwelcome surprise to Trinity. An upward bounce last year might have raised hopes that, after a year dogged by student anger and public protest, College could at least cling to rankings prestige.
Rankings, of course, are a much maligned system. Yet their influence, and their ability to sway and shape the views of international students and staff, cannot be underestimated. Provost Patrick Prendergast has long since identified the higher fees paid by international students as an important source of funding for College – a fall outside the top 100 will make marketing Trinity that little bit harder.
College has been quick to downplay the setback, with Dean of Research Linda Doyle highlighting the fact that Trinity remains in the top 150 globally. Yet Trinity is now faced with the dangerous prospect of falling into the slipstream of middle-ranking competitors fighting for attention in an increasingly competitive higher education sector.
ADVERTISEMENT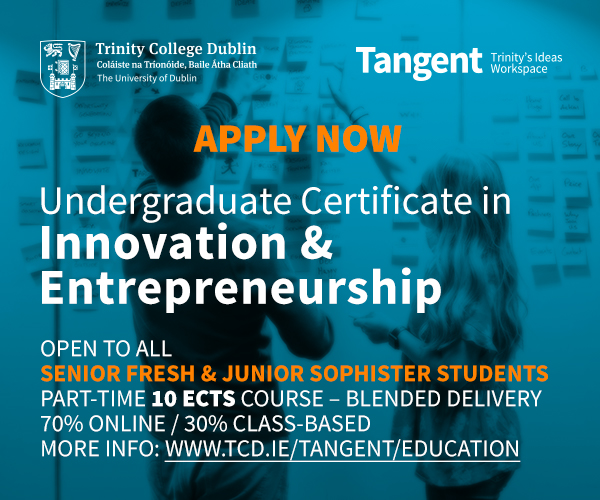 For Prendergast personally, the news will have come as an enormous blow. Having passed the midpoint of his tenure as Provost, it now appears that his term will be overshadowed by Trinity's increasingly lacklustre performances in the university rankings battles. Two years in, and following another serious fall, the College's rankings strategy has yet to bear fruit.
For Ireland, a third-level system without a single top-ranked institution is scarcely credible
But above all, what today shows is the increasingly damaging impact that the headwinds of the higher education funding crisis are having on third-level institutions, as universities across Ireland find themselves with exceptionally difficult decisions to make as their financial position becomes all the more perilous.
Despite Irish universities taking active steps to address and improve their rankings, almost all fell in in the QS rankings, with University College Dublin (UCD) slipping to 193rd, followed by NUI Galway to 260th. The disparity in funding in comparison to other countries was something that Doyle was quick to identify: "While Trinity continues to do world-class research, attract international staff and students, partner with industry, and deliver a strong education, this is no longer enough when far better funded universities internationally are storming ahead. Irish universities are sliding because we can't compete on funding."
Doyle, of course, has a point. And for Ireland, which often promotes the standard of its university graduates, a third-level system without a single top-ranked institution is scarcely credible. With UCD sitting perilous at 193rd, Trinity might even soon be the only Irish university in the top 200.
So today we have the clearest indication yet that the government's long standing reluctance to properly address the issue of higher education funding is having a serious impact upon the competitiveness of our universities. With the Cassells report remaining a political afterthought almost two years after its publication, these rankings are a timely reminder of the pressure third-level institutions find themselves under. For Leo Varadkar's government, it is clear that the time for decisive action, which has long been absent in the higher education debate, is rapidly approaching.