Trinity's Alexander Cosgrave will run for the position of Vice-President for Postgraduate Affairs in the Union of Students in Ireland (USI) against NUI Galway's Andrew Forde.
Cosgrave, a Trinity postgraduate student and the Communications Officer of the Graduate Students' Union (GSU), will face off against Forde, who's currently the Vice-President for Education in NUI Galway Students' Union.
Cosgrave, a University College Cork graduate, was involved in student politics in University College Cork Students' Union and as an editor on the student newspaper, the UCC Express. Forde was involved in the recent protests against Galway student accommodation provider Cúirt na Coirib. Forde spoke at a recent postgraduate symposium organised by USI.
ADVERTISEMENT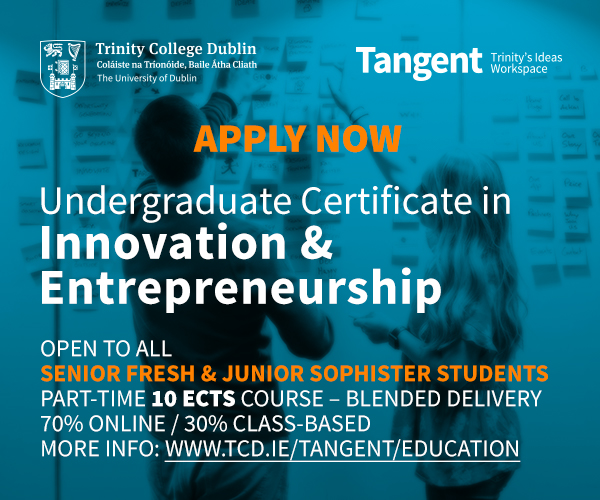 The list of candidates, seen by The University Times, was announced this morning and was sent to all sabbatical officers in USI member organisations by the Chair of the USI Electoral Commission, Richard Hammond.
The election will take place at USI's national council this week.
The position of Vice-President for Postgraduate Affairs is a new part-time position, introduced after an overwhelming vote at USI congress in April. The GSU, led by President Shane Collins, was instrumental in lobbying for the role and worked with USI over the last year on the issue.
Speaking at congress, USI Vice-President for Academic Affairs Oisín Hassan said: "I think this will mean a lot to postgraduates in the South and the North."
Postgraduate students have faced a range of challenges in recent years, including rising fees and the rolling back of grants and state supports. In Trinity, the GSU fought all year against a fee hike that prompted outrage and anger from students and staff alike. At a meeting this year, Trinity's Chief Financial Officer Ian Mathews told postgraduates that his hands were tied by the ongoing funding crisis in higher education.
The Take Back Trinity campaign saw the GSU successfully secure fee certainty, a long-term demand of the union.