Almost 5,000 new student accommodation units will be completed this year, according to a new report released by the government, as increasing numbers of private, purpose-built beds enter the student accommodation market.
The report describes the progress of the government's student accommodation strategy, released last year, with aims to increase the supply of purpose-built student accommodation and encourage the take-up of digs accommodation. The strategy's target, which is part of the government's Rebuilding Ireland plan, hopes to see the provision of 7,000 bed spaces by end 2019 and a total of 21,000 additional purpose-built beds by 2024.
The report, released by the Minister for Higher Education, Mary Mitchell O'Connor, in conjunction with the Minister for Housing, Damien English, found that just under 3,000 purpose-built student accommodation beds had been completed, with a further 7,000 "under construction". The report found that over 7,000 bed spaces had received planning permission, with around 1000 at the planning permission application stage.
ADVERTISEMENT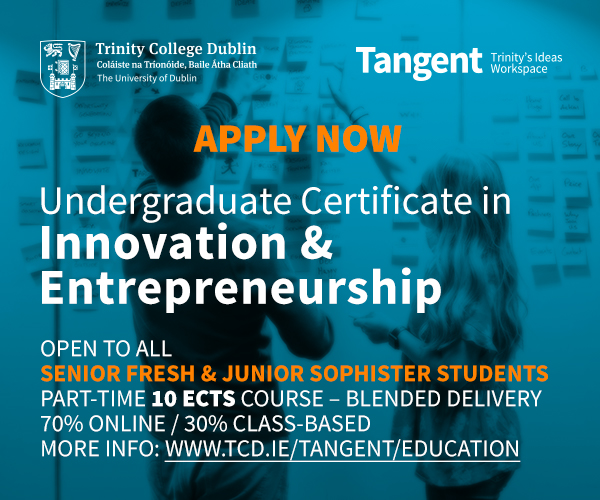 However, many of these student accommodation units are likely to price students out of the market, with the focus being placed on "luxury" accommodation builds.
In an email statement to The University Times, the President of the Union of Students in Ireland (USI), Síona Cahill, said: "Much of the new accommodation by private developers in particular which is coming on stream is not being tailored to student needs, but is being built for high-end preferences for a minority who can afford it and taking advantage of a market crying out for more beds."
"Students don't want or need pool tables and a gym in their accommodation. Students want a room they can afford within a commutable distance by bike or foot to their college, that's without mould, is clean and insulated properly and where they can study," she continued.
"As has been seen in recent months, overnight and insidious increases by private rental accommodation complexes like Shanowen in DCU or Cúirt na Coiribe in NUIG in Galway have put so many students at risk of dropping out due to the cost, or ending up on couches at friends houses for a temporary measure and it's not good enough."
In addition to the provision of purpose-built accommodation, funding has been provided by USI to finance a Student Housing Officer, to support the #homesforstudy campaign and provide training for Student Accommodation Officers. This campaign, which was launched on June 25th, encourages homeowners to offer rooms to students, and provides a platform for advertising available beds.
"Digs is an option we have to explore further this year for students as we await new builds coming on stream", Cahill told The University Times.
Discussing the report, O'Connor said in a press statement: "Students and parents have been heavily impacted by housing and accommodation shortages, particularly so in the context of the high demand for accommodation."
"In light of this it is heartening to see that there is a healthy pipeline of student accommodation projects in train. Access to accommodation is a crucial factor in access to, and continued participation in, higher education," she added.
In a press statement, English said: "These latest figures are further evidence that increased supply of purpose built student accommodation continues to be delivered for this important segment of the housing market."