Prof Cliona O'Farrelly of the School of Biochemistry and Immunology was elected the first female Chair of the Fellows, after serving as secretary. She takes over from Diarmuid Rossa Phelan.
O'Farrelly was elected Chair after 2 years as Secretary of the Fellows. O'Farrelly is a professor of comparative immunology and teaches at undergraduate and postgraduate level. She is the lead researcher on a project funded by Science Foundation Ireland looking into resistance to Hepatitis C. She has designed courses and modules in immunology both in Trinity and in Harvard University.
Speaking to The University Times, O'Farrelly said: "It's a huge honour because it's an acknowledgement by all the Fellows that they think you're up for the job. It's also a challenge because the university sector is facing all sorts of difficulties at the moment."
ADVERTISEMENT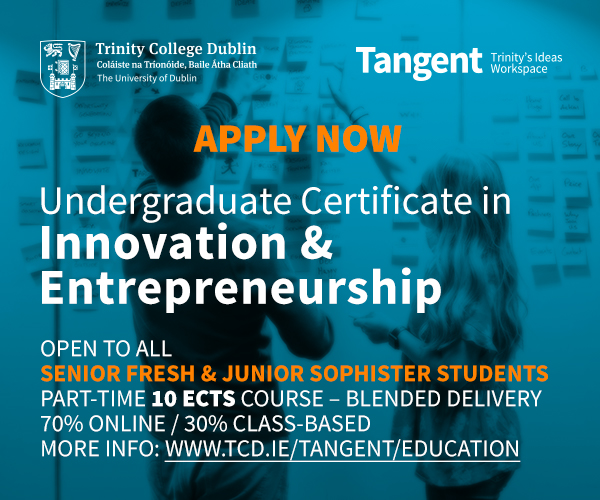 O'Farrelly spoke of the significance of being the first woman elected to the role: "Traditionally this is a role that has been occupied by men. I think it really represents a shift that we're all feeling in College and in Ireland."
"50 years ago or even up to 25 years ago it would have been totally unimaginable that a woman would be Chair of Fellows", she said.
Phelan, a professor in the Law School, has served as Chair of the Fellows for 3 years. He is also a member of the College Board. Phelan specialises in jurisprudence and competition law.
The School of English's Phillip Coleman was elected Secretary of the Fellows.
O'Farrelly said that her main aim for the year was to " foster the sense of Fellowship and harness the combined academic energy to Trinity's goal to be a university of global significance".
New Fellows are announced at the same time as Scholars on Trinity Monday. Fellows are chosen based on their level of research and on their contributions to College life. The College was founded as a corporation consisting of the Provost, the Fellows and the Scholars.
The Fellows meet every month to discuss issues relating to the College, research, scholarship and academic excellence. O'Farrelly will also represent Fellows on the Fellows Standing Committee.
Last year, in a vote that could have vetoed the new academic year structure, the Fellows approved the changes to Trinity's calendar, including the introduction of Christmas exams.