Dublin University Boat Club (DUBC) came into this weekend's National Championships in great shape and with a considerable chance of winning the events they had entered. After a quarter-final exit from the prestigious Henley Regatta, the senior eight were seeking to close out with a win what has been a superb first season under coach Richard Ruggieri.
Ruggieri, alongside coaches Charlie Cunningham, Mike Ryder, Colin Daly and Alex MacIlroy, has breathed new life into the club, implementing the strictest of training regimens. Trinity's rowers, for context, have been on a diet of 6:30am training sessions since September.
This preparation, however, did not translate into National Championship glory. The club failed to take home any silverware and their senior eight suffered a first domestic defeat of the season.
ADVERTISEMENT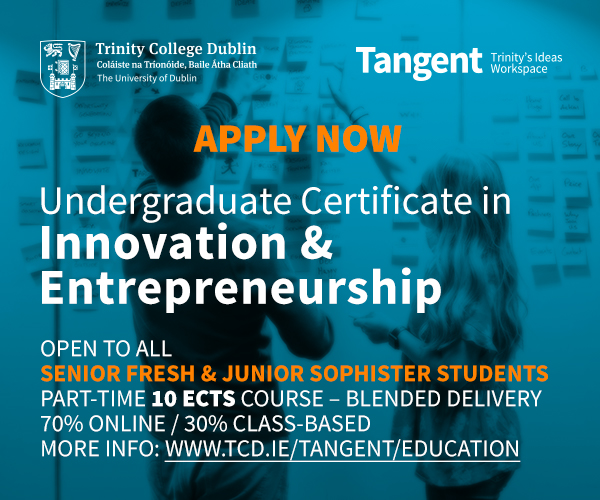 Instead Commercial Rowing Club, who Trinity had defeated on home turf in April, took home the title for the third year in a row, with DUBC finishing fourth.
Last year, Commercial's senior eight beat out a Skibbereen crew featuring Olympic medalists Paul and Gary O'Donovan.
A statement on DU Boat Club's Facebook page said that while the senior eight were "very disappointed" with the result, "DUBC is proud of all that has been achieved this year and the culture that our new coach, Richard Ruggieri, has created".
"We are hugely thankful to everyone who has supported us throughout this season and look forward to coming back stronger next year."
DUBC's senior eight, however, were not the only Trinity crew in action at the weekend. DUBC's club eight were the first Trinity crew to take to the water. They just about made it through their heat, coming third behind Neptune Rowing Club's A crew and University College Cork (UCC). In the final they repeated this feat, once again taking the third spot, with University College Cork (UCC) finishing as victors.
UCC's club four also emerged victorious over DUBC, after a promising showing from Trinity in the heat and semi final.
Trinity's intermediate eight faced tough competition in the shape of Cork Boat Club, fellow quarter finalists at the Henley Regatta. In the end it was University College Dublin (UCD) who took home the win, with Trinity coming in third.
Later that day the novice eight (all of whom only started rowing this year) had their race and were keen to show off the skills they had learned. They came in second, just losing out UCD. Daniel Dennis, sculling at club level, got through his first heat but came up short in the semis.
The National Championships mark the end of the 2017/18 season for DUBC. Now they face into a winter of tough training sessions to stay fit for next season.