On Saturday, Dublin University Harriers and Athletic Club (DUHAC) athlete Kate Doherty won a silver medal in the 100m hurdle event of the Irish Life Health National Senior Championships.
Doherty was representing Dundrum South Dublin A.C (DSD.A.C) and finished the race with a time of 13.72 seconds – a new personal best.
The National Outdoor Championships is an annual event event for all athletics clubs in Ireland. This year's competition took place in Morton Stadium in Santry. The record in the Ladies 100m hurdle event is currently held by Olympian Derval O'Rourke, with a time of 12.95 seconds.
ADVERTISEMENT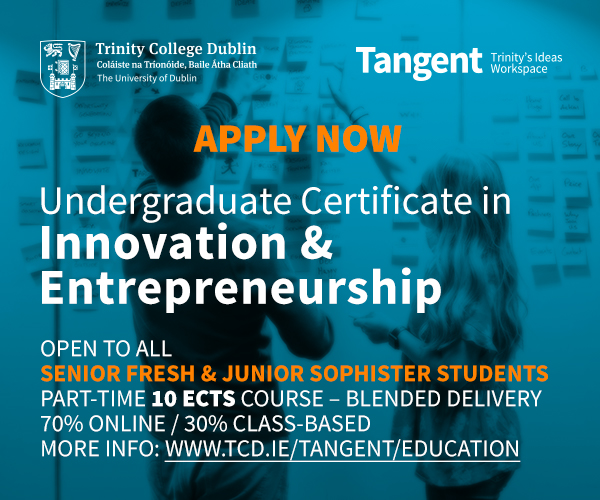 The standard of the competition was very high this year, with Olympian Thomas Barr present as well as Phil Healy, famous for her extraordinary 80m comeback in the final leg of a 4x400m race in the Irish University Championships in 2016. A number of the athletes competing at the event were looking to achieve standards for international events.
In an email statement to The University Times, Ash Heneghan, the Ladies Track Captain said: "The club feels very privileged and honoured to have such a successful athlete in the club . We are delighted for Kate's success both at the nationals recently and her success during the year both representing [DUHAC] and her own club of [DSD.A.C]."
"Kate is a very dedicated athlete and a role model for others in the club. She has trained very hard this year and had a year of PBs. We are all very proud of our her and look forward to another year of success", Heneghan said.
In an email statement to The University Times, Kate Doherty said: "The National Senior championships concluded a great season for me with DUHAC and DSD.A.C. It is a great feeling coming away with a National silver medal in my first outdoor championships."
"It has been amazing for me to drop my 100m Hurdle time and reach U23 European qualifying standards. I'm looking forward to next year and hopefully representing Ireland in the 2019 U23 European Championships in Sweden."