After successfully lobbying Trinity to divest from fossil fuels, Fossil Free TCD is mobilising students to support the final stage of the Fossil Fuel Divestment Bill in the Dáil today.
The group has been campaigning online for students to ring their TDs and appeal for support for the bill. The Facebook event set up by Fossil Free TCD to encourage students to attend the Dáil debate read: "We need one last push! Make sure to email or call your TD to remind them to turn up and vote in favour of the Bill."
The debate on Ireland's divestment from the fossil fuel industry will take place in the Dáil at 2.10pm today and Fossil Free TCD is aiming to "pack out the Dail chamber", according to the Facebook event. If the bill passes, Ireland will be the first country in the world to divest from all fossil fuels.
ADVERTISEMENT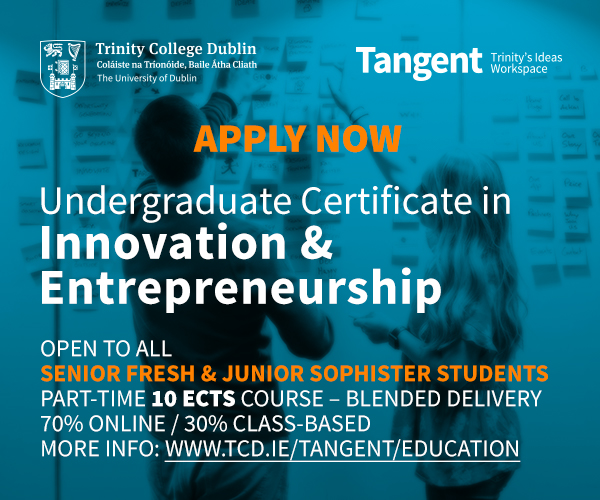 Áine O'Gorman, one of the group's leaders, speaking to The University Times, said: "It's an exciting time for climate change legislation going through the Dáil." Members of Fossil Free TCD have also been lobbying behind the scenes of the Climate Change Emergency Measures Bill, which is in committee stages at the moment.
O'Gorman emphasised the importance of getting in touch with TDs and attending Dáil sessions, noting that these representatives have contacted them in the past and are interested to hear what students think. "The fact that they consistently comment on it proves that they care", she said.
While the Facebook event has seen over 100 people click "interested", Fossil Free TCD is uncertain how many student will be able to attend today's debate. O'Gorman said that "it isn't exactly the most friendly time for people".
"I think it's really important", O'Gorman said about today's debate, calling divestment "a very symbolic act". "It would kind of be a bit of a thing to show that the Irish government is starting to take notice of environmental campaigners", she said.
Two years ago, Trinity divested the €6.1 million it had indirectly invested in fossil fuel companies after months of lobbying from Fossil Free TCD.