Dublin University Ladies Boat Club (DULBC) will see four of their athletes take to the water representing Trinity and Ireland as part of the Home International Regatta.
Caoimhe Dempsey, Dineka Maguire, Sarah Kelly and Aoife Corcoran have been announced as part of the Senior Women's Sweep Squad. The competition will take place in the National Rowing Centre in Inniscarra, Cork on July 21st.
The Home International Regatta sees both men's and women's sculling and sweep teams from England, Ireland, Scotland and Wales compete in various events on courses that are 2000 metres in length. Sweep rowing is when each rower has only one oar while in sculling each rower has two oars. Trinity's representatives were chosen based on results following the events of the Cork Regatta on the June 23rd and 24th .
ADVERTISEMENT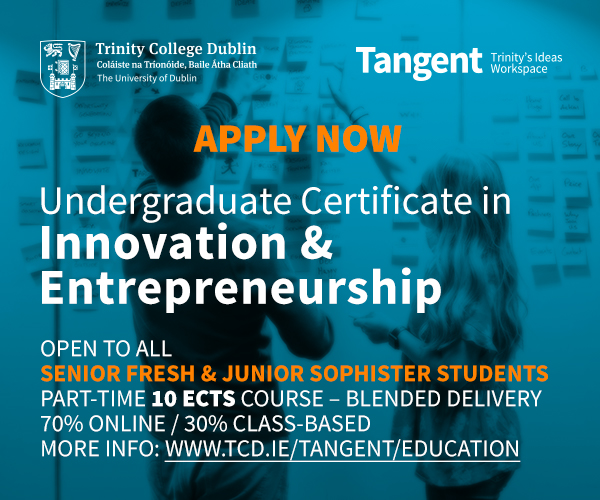 Since the beginning of the regatta in 1958, known then as the Empire Games Regatta, the event has grown in size and stature, reflecting the development and growth of the sport particularly in recent years.
In an email statement to The University Times, Dineka Maguire, who has been called up to row for Ireland on two previous occasions, said that "this year out of the ten heavyweight senior sweep team selected four are from Dublin University Ladies Boat Club. This shows the standard of rowers within our club as some of the best in the country".
She added: "With so many athletes selected hopefully this will inspire freshers to take up rowing and strive to represent their country in the near future. As we prepare for the national championships in a few weeks it has given the squad the confidence and satisfaction that all those early mornings, late evenings, training in snow and wind storms all worth it."
Social Media and Sponsorship Officer Maria Kennedy, in an email to The University Times, spoke of the pride that resonated in the club after the announcement was made. "Qualifying for the Home International Regatta is a fantastic achievement and it is a testament to their commitment and dedication this year. We are delighted to have four rowers representing Ireland this summer, the club is so proud of them and we wish them the very best of luck", she said.
Last year Corcoran and Dempsey were the only DULBC rowers competing in the Home International Regatta, this achievement made all the more impressive by the fact that both rowers only started their rowing careers after coming to Trinity and both went through DULBC's novice program. Ireland failed to take home any silverware last summer, with the Senior Ladies Cup going to Scotland, but with home advantage this year Ireland will be hoping to improve on this performance.
Last year DULBC were also represented by Andrew Coleman, who acted as the Senior Women's Sweep Coach. The coaching staff for this year has yet to be announced. Similar to last year, Dublin University Boat Club will have no representatives competing on the Irish team.