Access to Trinity will be restricted on Wednesday as Trinity prepares to host Prince Harry and Meghan Markle.
In an email sent to all staff and students this afternoon, the College Secretary, John Coman, explained that certain areas of campus will be restricted during the couple's visit, with Front Square in particular facing significant restrictions.
The couple will see the Book of Kells exhibition as part of their Trinity visit. While in Dublin, the couple will also attend a sports festival in Croke Park and will visit the Irish famine memorial along the quays before heading to the city's new emigration museum, EPIC.
ADVERTISEMENT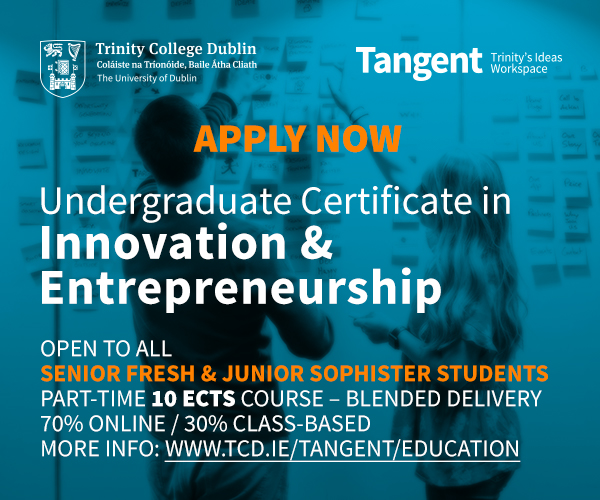 Following advice from An Garda Síochána, College will require staff and students to carry up-to-date photographic ID with them throughout the day. Front Gate will be closed, and students have been asked to enter through the Nassau Street entrance, where there will be "a Garda presence" and ID will be checked before entry.
In the email, Coman described how "a significant increase in footfall" is expected on campus, and asked staff and students to refrain from locking bikes to the chains around the green areas near Front Square and Library Square.
Trinity's Estates and Facilities office has asked anyone organising an event with external attendees on Wednesday to send them a full list of attendees by close of business tomorrow.
Harry and Meghan, The Duke and Duchess of Sussex, will visit Trinity on Wednesday as part of their two-day visit to Dublin this week, with the pair planning to visit the Book of Kells. This will be Markle's second visit to Trinity, after she received the Bram Stoker Medal from the University Philosophical Society (the Phil) in 2013.
The couple were married earlier this year, with coverage of the wedding estimated to have been viewed by hundreds of thousands of people.Their visit comes just weeks after Hillary Clinton's controversial visit to Trinity, where she received an honorary doctorate.