Minister for Education and Skills Richard Bruton marked a new dawn for the Institute of Technology Carlow (IT Carlow) as he turned the sod on its future world-class sports training facility on Tuesday.
The project, which is broken into several phases and will cost €15 million, will see the campus gain six new pitches, floodlights, a walking trail, an athletics track and ancillary spaces such as changing rooms and meeting rooms. The first phase is due for completion in spring 2019, while the second phase will be completed a year later in 2020.
Located just 1km from the main campus in Carlow town, the new South Sports Campus will stretch to 31 acres. Pitches will be split between sports with two GAA pitches, two soccer pitches and two pitches dedicated to rugby.
ADVERTISEMENT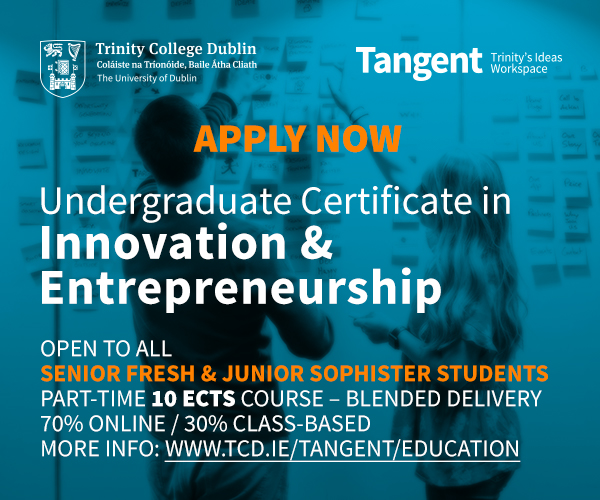 The college already has close ties to many Irish sports organisations. Offering honours degree programmes in Sport Coaching and Business Management, it works closely with the GAA, the Football Association of Ireland (FAI) and the Irish Rugby Federation (IRFU). It also provides several postgraduate courses in sports science, strength and conditioning, sports rehabilitation and performance analysis. Representatives from the GAA, FAI and Leinster Rugby were all present at the ceremony today.
Speaking at the event, Bruton said that the day marked an "important stage" in the development of the South Sports Campus. Referencing IT Carlow's hopes to become a technological university, he said that "its students deserve to benefit from the experience that a modern campus with every essential facility provides".
This sentiment was affirmed by President of IT Carlow, Dr Patricia Mulcahy. Also speaking at the ceremony, she called it a "proud day" for the institute. "The addition of South Sports Campus will also allow us to strengthen well-established links with national governing bodies and other local agencies, and provide further health-enhancing sporting opportunities for communities across the region", she said.
The South Sports Campus is just one of numerous developments happening around IT Carlow. Due to a capital investment of €150 million, the institute has benefitted from several new buildings over the last few years. These include the Centre for Aerospace Engineering and the Dargan Centre for Research and Innovation.
The Chairman of the Governing Body for IT Carlow, John Moore, reiterated the institute's commitment to developing higher education in Ireland. "A huge amount of work by a fantastic team of people has enabled us to reach yet another major milestone today for Institute of Technology Carlow, which continues to transform and become a major force in higher education", he said.