Dr Kevin Mitchell, of the Trinity Department of Neuroscience, has been named Trinity's new Senior Lecturer, replacing Dr Gillian Martin after her four-year term.
Mitchell, who joined the Trinity staff as part of the Smurfit Institute of Genetics and Institute of Neuroscience in 2002, will be responsible for coordinating undergraduate teaching and for supervising admissions.
This includes responsibility for the Trinity Education Project, a dramatic reimagination of undergraduate education in Trinity. Seeking to diversify the undergraduate curriculum in Trinity, the project has seen a restructuring of the year, the introduction of a Christmas assessment week and mandatory Capstone projects.
ADVERTISEMENT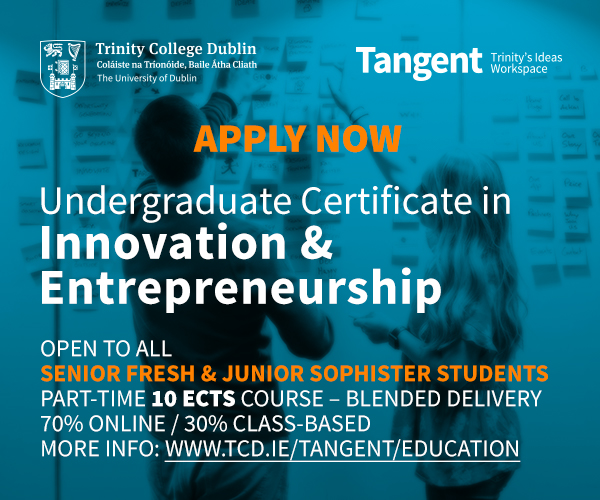 Mitchell will also be in charge of the Northern Ireland Engagement Programme, which takes on heightened significance amid Brexit negotiations and a drop in the number of CAO applications from Northern Ireland.
Mitchell was elected a Fellow of the College in 2009, and has previously served as Associate Director of Undergraduate Science Education, where he contributed to the reimagining of the undergraduate science curriculum.
He is the leader of the "Wiring the Brain" conference, which takes place every two years. He runs a blog and an active Twitter account with the same name, writing about genetics, neuroscience, development and psychology.
Speaking at an event marking the end of Martin's term, Provost Patrick Prendergast credited her with the current position of the Trinity Education Project. "We are at an excellent place with TEP and that is, to a large extent, thanks to Gillian and her team", he said.
"I applaud her and thank her for her determination, discipline and good sense, and for keeping a sense of humour through the difficult times."
Martin took office at the "implementation stage" of the Trinity Education Project. During this stage, Fedelma McNamara left her post as the manager of the programme and moved to the Global Relations Office to take up the role of Director of Internationalisation. Martin stayed on as Senior Lecturer for an extra year due to concerns regarding the project.
Martin was elected to fellowship in the College in 2003. She is an Associate Professor in the German Department and has traditionally overseen the German and Business Studies course. Martin will not return to the department.