Prince Harry and Meghan Markle visited Trinity today, stopping to greet bystanders in Front Square after visiting the Book of Kells exhibition.
The Duke and Duchess of Sussex landed in College this morning surrounded by heavy security. There was a huge media presence both during the visit and before, with broadcasters interviewing enthusiastic fans of the royals.
Though clouds loomed over Trinity, with patches of drizzle in the morning threatening to soak the eager crowds as they waited, the rain held off for the Duke and Duchess's visit.
ADVERTISEMENT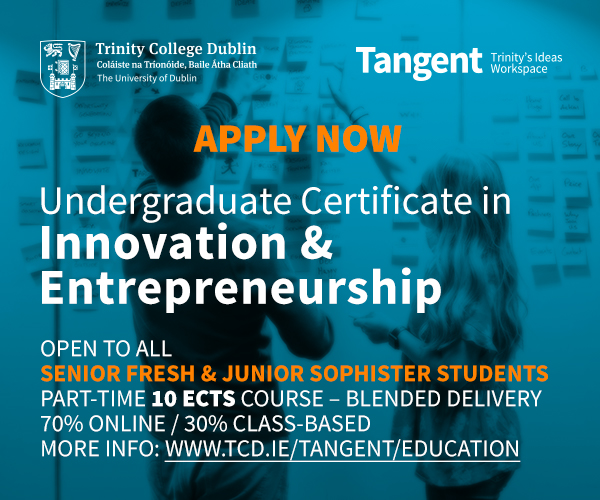 Trinity announced on Monday that Front Arch would be closed off during the couple's visit, and heavy restrictions were in place in Front Square. Nassau St gate was heavily guarded throughout the visit.
The Duke and Duchess arrived in Ireland yesterday, after Kensington Palace tweeted that the pair was "looking forward to learning more about Ireland's history and experiencing its rich culture, as well as meeting the people who are shaping the country's future".
This was not Markle's first visit to Trinity. A few years ago, she was awarded Honorary Membership of the University Philosophical Society (the Phil).
They met with Taoiseach Leo Varadkar at Government Buildings, before retiring to the residence of the British Ambassador for a garden party, where the prince hailed the "unique" relationship between the countries in a four-minute speech that was at varying points both sincere and jocular.
Brian O'Driscoll, who last December received an honorary degree from Trinity, was present and jokingly asked the prince if he thought the World Cup was "coming home".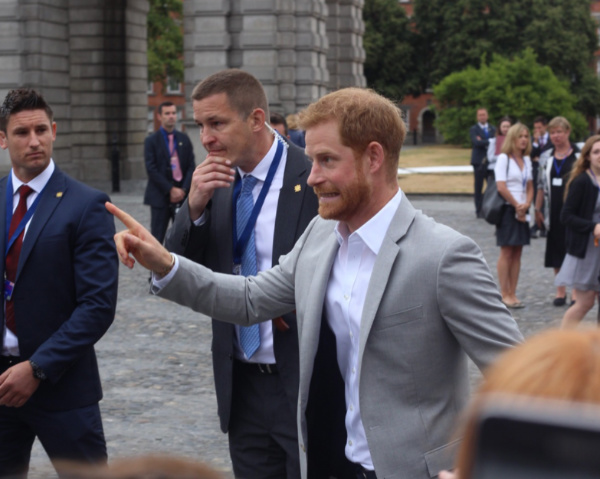 Also in attendance was Vicky Phelan, whose case exposed the CervicalCheck controversy. Phelan, a Limerick native, said she was "gobsmacked" when Markle told her she was aware of her story.
For Harry and Meghan, today's itinerary includes a visit to Croke Park, as well as stops at the Irish famine memorial and Dublin's emigration museum, EPIC, before the royals head home.