Trinity College Dublin Students' Union (TCDSU) has invited students to submit acts they would like to see play at next year's Trinity Ball.
Ents Officer David Flood, whose promise to crowdsource the ball's lineup drew attention during this year's election period, posted a link on several Trinity-affiliated Facebook pages to a form where students could indicate their preferences for acts they would like to see playing the Main Stage and Dance Stage of Trinity Ball. There is also an option to select a "wildcard" act – a "random act you'd love to see".
The form says: "While we can't guarantee to book all the acts you submit, they will however paint a picture of the sort of music that Trinity students are currently into letting us pick similar acts!"
ADVERTISEMENT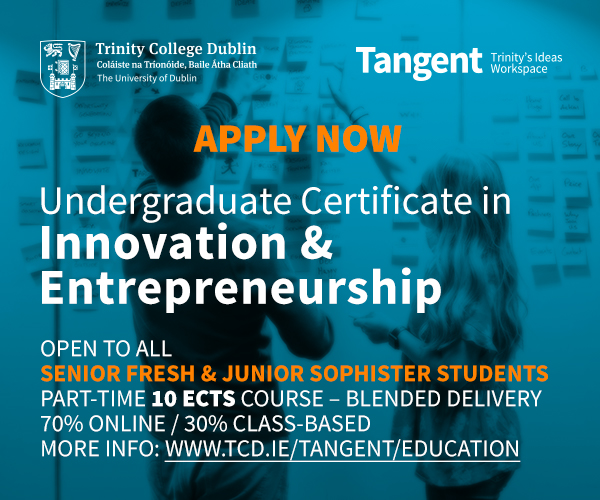 Speaking to The University Times about the move, Flood said: "Trinity Ball is for Trinity students, and the lineup of the ball should reflect the musical taste of the students that are attending it."
Flood said most of the acts would be booked by the time freshers arrive in College. "That's why I'm doing this as early as possible", he said.
Flood plans to submit a list of around 30 acts submitted by students through the form to MCD Productions, the company that organises Trinity Ball alongside the Ents Officer.
In March, Flood was elected in a landslide victory, after an ambitious campaign loaded with promises to transform Ents.
However, with Coachella set to take place on the same weekend as Trinity Ball next year, it remains to be seen whether TCDSU will be able to deliver on Flood's promises.
"Anyone who's released an album this year or last year, if they're anyone, they'll be over in Coachella playing in front of hundreds of thousands of people, not 7,000 students in Dublin", Flood said.
Aside from Trinity-based groups, the entire ticket of Trinity Ball is booked through MCD Productions. During the election campaign, Flood said he didn't think crowdsourcing the lineup "in any way … would put at harm the relationship with MCD".
Speaking to The University Times, Flood said that negotiating the lineup with MCD would be "a long enough back and forth process".
"I'll give them the acts that are on the list, and then they'll come back and say 'Oh no they're playing in Coachella, but these guys are pretty good, they're pretty similar, what do you think of them?' And that's the judgement call."
Flood said he had "100 per cent confidence" that the lineup would be a success.