Trinity College Dublin Students' Union (TCDSU) will meet with College on Monday, after apparent fee hikes for international students triggered panic and accusations that Trinity had reneged on the fee certainty agreement brokered last term.
TCDSU President Shane De Rís, Graduate Students' Union (GSU) President Oisín Vince Coulter, the College Bursar, Veronica Campbell and a representative from the Financial Services Division will meet to try and clarify the situation. Campbell will stand in for Provost Patrick Prendergast, who is currently on annual leave.
Trinity International Students Against Fees Facebook page posted last night that several international students were seeing a five per cent increase in charges on their online student portal for the upcoming academic year.
ADVERTISEMENT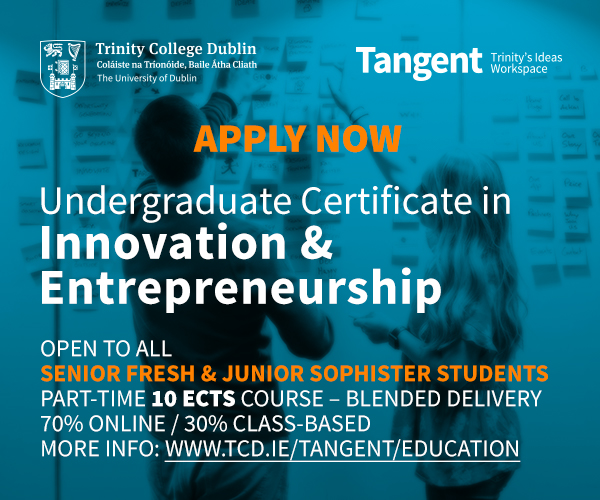 This year, College proposed a five per cent increase in fees for postgraduate students and non-EU students. After widespread student protests, led by the Take Back Trinity movement, College agreed to fee certainty – a system whereby international and postgraduate students would know what they would have to pay each year upon entering Trinity.
While a five per cent increase would apply for incoming first year non-EU students – with any increases thereafter capped at three per cent per year – it was agreed that continuing students would not face fee rises.
Confusion has spread across College over the apparent fee increases as several senior officials – including Provost Patrick Prendergast and Vice-Provost Chris Morash – are away, leaving questions surrounding the fee hike unanswered.
Speaking to The University Times, TCDSU President Shane De Rís said about the meeting that he hoped "to get clarity and to reaffirm the position that TCDSU and the GSU are strongly against the charges as it's not what we agreed to in good faith with the College after Take Back Trinity".
The Facebook page said that the students reporting increases on their portals were primarily science students. They said that if the increase was to be implemented, "it is a breach of the Fee Certainty agreement reached after much organizing and hard work this past Spring". The page called on international students to send in screenshots of the amount billed on their online accounts.
De Rís said: "It was agreed at both College Board and Finance Committee that the fees for continuing non-EU students would remain at the same rate as the 17/18 academic year. This still remains so and we reject any increases in tuition fees."
International students have faced incremental fee increases for years, as College devises new strategies to generate more income amid a higher education funding crisis.
Take Back Trinity was a grassroots movement that emerged in March and garnered national attention for protests against supplemental fees, modular billing and the unpredictable jumps in fees for international and postgraduate students. The group occupied the Dining Hall for three days and drew huge crowds in Front Square for rousing speeches from activists and politicians alike. They also occupied the Book of Kells exhibition and Front Gate, targeting tourism in Trinity.