Standing side by side on Thursday, Provost Patrick Prendergast and Taoiseach Leo Varadkar gave the impression that they were about to portend a pivotal moment for the country.
They were, of course, unveiling plans for what they hope will be a globally competitive innovation district in Grand Canal Dock, with Trinity's Technology and Enterprise Campus (TTEC) at the heart of it. This announcement surely marked one of the most important moments of Prendergast's term, considering the extent to which he has made entrepreneurship a cornerstone of his provostship. And if the incessant social media posting is anything to go by, College is now counting on the success of this project to secure its future as a world-class university amid an unrelenting funding crisis.
Ambitiously marketed as an international hub for entrepreneurship that'll bridge the gap between startups and multinationals, this innovation district could bring in the kind of investment College and the government need – that is, if the world buys into what they are both trying to sell.
ADVERTISEMENT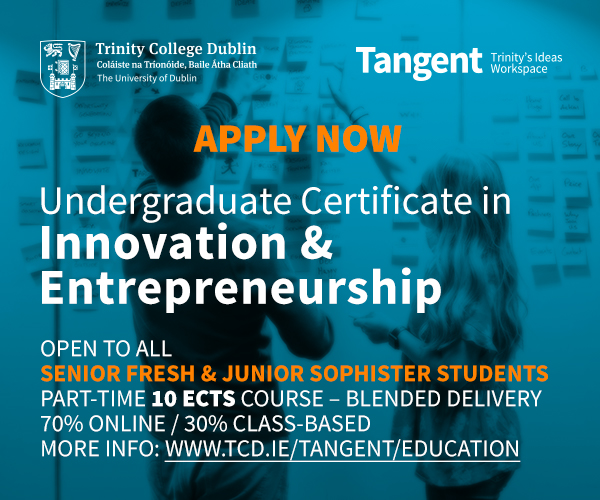 Just two months ago, Trinity announced that its Engineering, Energy and Environment (E3) institute had received both the largest-ever private donation the country has ever seen – and €15 million in state funding.
Capital investments such as these are hard to come by for universities these days and while no state funding was announced for TTEC, the government's wholehearted support of the project will likely guarantee the investment from industry needed to build a €1 billion campus.
Last year, thanks to funding concerns, there was palpable apprehension about how E3 and TTEC would be implemented. Since then, Trinity has worked quietly in the background to campaign for the special recognition of these two landmark developments.
Evidently, the College has played its cards right, winning unparalleled support from the government and propelling Trinity far ahead of other universities in Ireland. Perhaps Trinity's first-ever Taoiseach or its longstanding status as Ireland's leading university have something to do with it. Either way, the College, in its pitches for support, seems to have uncovered the elusive secret of what the government wants from universities – and that is to Prendergast's credit.