In February 2016, The University Times noted that the vision of Andrew Burke, the Dean of Trinity Business School, might "prove to be one of the more visible and renowned results of the College's final push into the 21st century".
Burke's ambition for the school – to put it succinctly – has been to make it both Ireland's top business school and an international destination for those wishing to pursue a postgraduate management education.
Given the relative standing of Trinity Business School at the time, you could be forgiven for thinking that this seemed like a classic case of folie à deux.
ADVERTISEMENT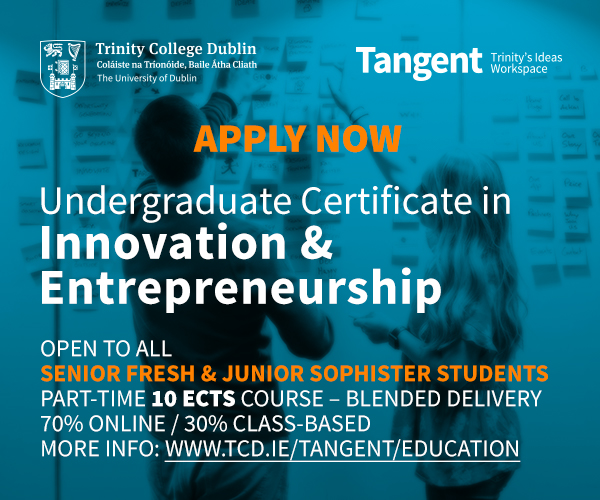 Even now, the name recognition of University College Dublin's (UCD) Smurfit Business School dwarfs that of its domestic competitors, including Trinity Business School. Then, the school's new €70 million building was still snaking its way through College's labyrinthine approval processes, and had been delayed by 18 months because of planning issues. Two years prior, Burke's arrival to Trinity attracted controversy when College smashed through approved pay scales to make his appointment.
But there was a clearness of countenance to Burke's approach – and, with the nearly completed building now a fixture of Trinity's skyline, his strategy seems to be bearing fruit.
The Economist this week ranked the school's executive MBA programme – its two-year part-time offering – as the 44th best in the world. That is a big jump on its 2015 placement, and the first time that the school has beaten its counterpart in UCD, which ranked only 59th, in an international ranking.
There is, of course, a long way to go. The school is not yet certified by all three of the main business school accreditation bodies, and thus doesn't even feature in the hallowed Financial Times MBA ranking.
But, as Burke has continually pointed out, Trinity Business School has an awful lot going for it: Trinity itself has a stellar global reputation, and the new state-of-the art building, situated a mere stone's throw from the ever-expanding Silicon Docks, will only add to its allure.
Burke's strategy isn't exactly revolutionary. But the possibilities he envisioned – now being realised – would certainly have been beyond anyone's wildest imaginings a mere decade ago.