Professor Lorraine O'Driscoll of Trinity's School of Pharmacy and Pharmaceutical Sciences has been awarded €595,014 for research in improving infant milk formula under a Department of Agriculture, Food and the Marine Food Institutional Research Measure (FIRM) grant.
O'Driscoll's is the sole Trinity-led project and one of just 23 projects funded yesterday under three research programmes from the department totalling almost €14.3 million in funding. The 23 funded projects will provide direct support for 71 research positions and 57 postgraduate students in the form of both PhDs and Masters positions. A key aspect of the funded projects will be to foster collaboration across universities and other institutions.
Speaking at the launch, the Minister for Agriculture, Food and the Marine, Michael Creed, said: "The projects being funded by my Department will make a significant contribution to the future sustainability, innovation and competitiveness of the Irish agri-food sector."
ADVERTISEMENT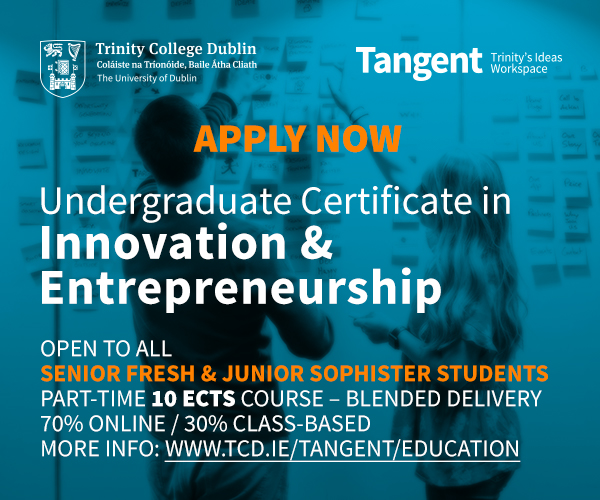 The funded projects are spread across a broad spectrum of topics including food security and safety, health and nutrition, biosecurity and ensuring the environmental sustainability of our croplands.
O'Driscoll's project is entitled MilkEVs and is focused on small sacs called extracellular vesicles that are present in human breast milk and cow's milk. These tiny sacs are thought to help build the immune system of infants by being absorbed into the bloodstream. The group will first seek to identify any differences between human and cows milk extracellular vesicles, and to establish whether or not these potentially important vesicles are lost in infant milk substitutes such infant milk formula.
The second aspect of the project will focus on exploring the potential to harness extracellular vesicles for drug delivery. If these extracellular vesicles can survive the gut and be absorbed into the bloodstream they may prove useful in overcoming challenges associated with certain drugs being broken down in the gut.
Previous work by O'Driscoll's group has focused on resistance to therapy in cancer and providing a foundation for the development of blood-based tests to predict whether or not a patient will respond to particular anti-cancer drugs.