Change Donations, a social enterprise company, won the top prize in the final of Trinity's LaunchBox student summer accelerator programme.
The team will now go on to participate in a new international accelerator programme, which will take place in New York City in October. The company also won three months at the innovation hub Dogpatch Labs in Dublin and a cash prize of €3,500.
Change Donations aims to make it convenient for people to donate to their favourite charities, all while maintaining control over how much and to whom their money goes.
ADVERTISEMENT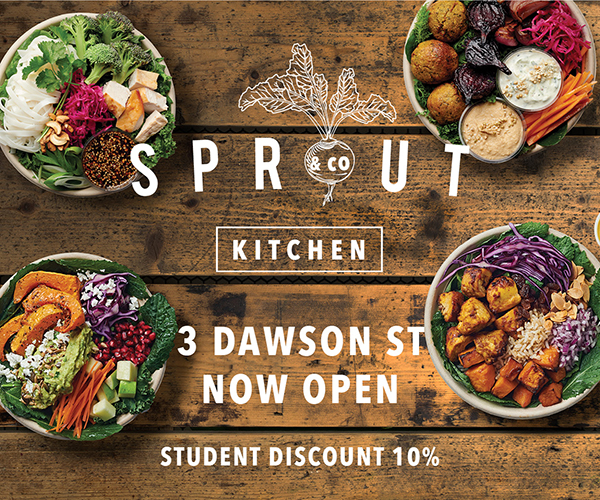 Speaking at the LaunchBox final, Provost Patrick Prendergast said that "LaunchBox is the embodiment of Trinity's dedication to innovation and entrepreneurship". He said that due to initiatives like LaunchBox, leading venture capital research firm PitchBook has ranked Trinity as the number-one university in Europe when it comes to educating and developing entrepreneurs for three years running.
The 10 teams that were selected for the LaunchBox summer accelerator programme spent the past 12 weeks working on their business ideas, while also having access to a series of talks, presentations and mentoring, aimed at supporting early-stage business development. This included practical advice and support from the founders of a number of successful businesses, including some that previously came through the LaunchBox programme.
At the LaunchBox final, each team had five minutes to pitch. This was followed by three minutes of questions and answers from the highly experienced panel of judges.
In a press statement released ahead of the LaunchBox final, the CEO of Tangent, Trinity's Ideas Workspace, Fionnuala Healy, said: "It's incredible to see the progress the student teams have made over the summer, some coming from the bones of an idea through to a viable new entity ready for investment in 12 weeks."
All 10 teams are now pitching their business ideas, seeking capital backing from angel investors and early stage venture capitalists to help take their startups to the next level.
In their pitch, the Change Donations team outlined the fundraising challenges that many charities in Ireland face today and proposed an alternative: an app that would round up the price of purchases on one's debit card to the nearest euro. The two key fundraising systems charities currently use – regular direct debit and one-off donations – are both costly mechanisms to facilitate.
Change Donations's app allows the user to have a monthly limit or cut-off point, as well as specifying which kinds of purchases it would charge on. The user can also choose which charities, and in what percentage, they want to give to. Charities will give feedback to donors on how their money was used through the app.
Under their business model, Change Donations intend to charge 10 per cent commission on all funds raised by a charity. This, they say, is cost effective as their research found that other forms of fundraising could cost charities as much as 33 per cent of all donations received.
Speaking to The University Times after the event, Lizzy Hayashida, the CEO of Change Donations, said: "The LaunchBox accelerator programme was an amazing resource for us and the way Trinity in general facilitated all this support and guidance."
"The expertise and insights from the various speakers throughout the summer was so helpful. These people were very open to assist and support us in so many ways", she said.
Speaking about the next steps for her company, Hayashida said: "Ireland is a great place to start and pilot this type of social enterprise. Irish people have such a strong reputation for empathy and donating to charities. Next we would look to expand to the UK, and after that the USA, aiming for a five per cent market share in each case."
Along with Hayashida, the Change Donations team consists of William Conaghan, the Chief Financial Officer, and Amelia Scivier, the Chief Operations Officer. All three have just completed their MBA this year in Trinity.
Seapunk, a company that harvests wild Irish seaweed off the west coast of Ireland for use in food and beauty products, came in in second place. In joint third place came Greener Globe, which aims to reduce water wastage through their innovative showerheads, and Work Smarter, an app to help ensure freelancers get paid on time. These teams will also get the opportunity to participate on the accelerator programme in New York in October.