A former anti-fees activist, Joe Loughnane, addressed Take Back Trinity's summer school today and warned movements against alienating students' unions.
Loughnane said that "shouting from the sidelines" was the biggest mistake made by Free Education for Everyone (FEE), the student-led group set up to fight against the introduction of fees. "In ostracising the SU and USI, we thought that naturally the student body would go to us", he said. This did not happen, he said.
However, he did not refrain from criticism of students' unions, calling FEE "a check" on the Union of Students in Ireland (USI): "We ended up being what USI should have been, doing their job." Loughnane said that USI eventually began to engage with FEE and helped the group with its aims.
ADVERTISEMENT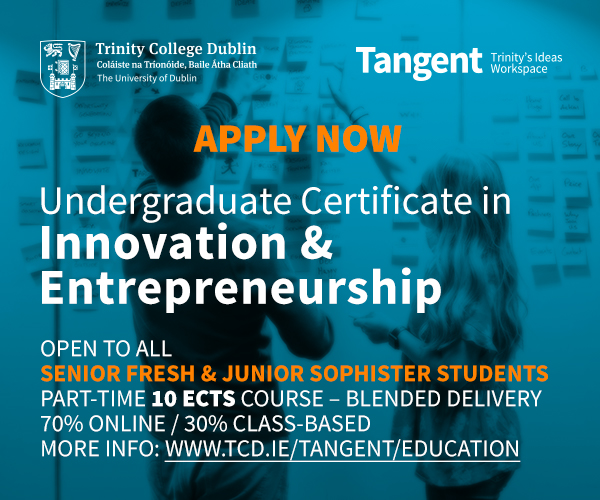 Loughnane summed up the general criticism of unions: "The USI and the students' unions were dominated by hacks and careerists – our two favourite words, hacks and careerists."
Later in the day, Conchúir Ó Rádaigh, one of the organisers of today's summer school, spoke about relations between the students' union and activists involved in Take Back Trinity. "I definitely think Kevin Keane never thought there would be an occupation", he said, referring to the early stages of the group's activities on campus.
Ó Rádaigh used the Boycott, Divest and Sanction campaign as an example of success in winning Trinity College Dublin Students' Union (TCDSU) over.
For Take Back Trinity to be successful in the future, consistency will be key, Loughnane said. "That was the one thing that I find with any type of movement. If there's consistency of time and place and design and look, people react to that uniformity of design", he said.
Loughnane spoke about splintering of groups, advising them to find the "minimum standards to your ideas" to avoid the group breaking down.
Loughnane brought old FEE posters and photos of the group's action – one of which, in November 2010, he said was the "most violent" he ever attended, with Gardaí beating protesters who had occupied the Department of Finance.
Loughnane encouraged activists to run for students' union positions and explained the value of running as a "platform" to spread ideas – he himself had three unsuccessful runs for president of Galway Mayo Institute of Technology Students' Union.
Around 30 people attended today's summer school, which brought the group together for the first official public meeting in months. The event was co-organised with a similar group from UCD, UCD Fair and Free, and aimed to look back at what Take Back Trinity termed the "partial victories" of its campaign, and to shed light on where campus activism should go next.
The day began with a talk from prominent artist and activist Joe Caslin, who designed the famous black-and-white mural on George's St ahead of the marriage equality referendum. Caslin spoke to student activists about art and revolution and about how to change discourse around important issues.
Student activists then broke out into groups to discuss the main issues the movement wants to tackle: anti-racism, housing, workplace and the community, environment and education and fees.
Speaking to The University Times, Ó Rádaigh said that he was pleased with today's attendance and that "it could have been bigger" but that the occupation in Summerhill Parade took up a lot of the organisers' time. Ó Rádaigh said that he hoped the movement would organise similar events "semi-regularly".
The event drew attendance from more than just Trinity students, with students from Dublin City University (DCU), the National College of Art and Design (NCAD), NUI Galway (NUIG), Dún Laoghaire Institute of Art, Design and Technology (IADT) and the University of Limerick (UL) present.
TCDSU officers were unable to attend the summer school. However, in an email statement to The University Times, President Shane De Rís noted that the union had paid for 70 per cent of the €400 cost of renting the Atrium for the event.
Take Back Trinity was set up in protest against the introduction of a fee on supplemental exams in March. The group occupied the Dining Hall for almost three days, as well as organising protests, rallies and concerts for their cause. After unprecedented levels of student activism and national attention, the College conceded and reversed its supplemental exam fee decision.