Across Dublin, rent prices have more than doubled since their lowest point in 2011, according to a new Daft.ie report released today.
In the last year, the cost of renting a single or double room in Dublin has risen by over six per cent. Overall, rent prices in Dublin rose by 13.4 per cent between 2017 and 2018 – this is the third-highest rate of inflation in the city since 2006.
In Dublin's city centre, the average monthly rent for a single room is currently €643, while the average double costs €768. In North Dublin city, renters pay an average of €551 per month for a single room and €662 for a double. In South Dublin city, single rooms currently cost an average of €579, with double rooms costing €720.
ADVERTISEMENT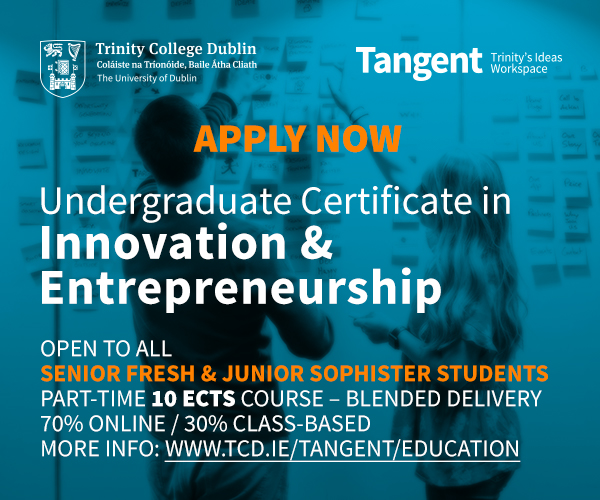 Trinity College Dublin Students' Union (TCDSU) President Shane De Rís authored the introduction to the report, following on from his predecessors Kieran McNulty and Kevin Keane, who wrote the introduction in conjunction with UCD Students' Union (UCDSU) presidents.
In his introduction, De Rís said: "As the never-ending saga of Ireland's housing woes continues for another year, thousands of school-leavers across the country are beginning the frantic search for a bed, the most basic necessity for studying."
De Rís wrote about how the SUSI grant has remained the same since 2012, rent prices have soared, forcing students "to commute daily for up to three hours one way". "Just last year 38 students were recorded as homeless resorting to sleeping on friends couches or in their cars, two even sleeping rough on the streets", he said.
He condemned the government for "negligent inaction in alleviating the strains on the student housing market", criticising the reliance on the private sector to build overpriced purpose-built student accommodation complexes.
"We've also witnessed our higher education institutions use the market rates of these for-profit providers as an excuse to hike the price of rooms in the accommodation they provide to similar levels, using income from accommodation to make-up for the severe underfunding of the education sector", De Rís wrote.
With CAO offers coming out on Monday, the race for accommodation will accelerate for newly accepted students.
For years the housing crisis in Ireland has been worsening. Students are forced to live far outside the city and commute or live in digs to be able to afford to attend college.
Recently, student activist groups have been taking action to protest against the lack of affordable housing in Dublin. Members of Take Back Trinity recently occupied properties in Summerhill, calling for an end to evictions and rent caps.