When Take Back Trinity took the campus by storm earlier this year, it felt like a turning point in student activism. Even when their initial demands to scrap supplemental fees were met, the group insisted that this was just the beginning.
With an explosive victory under its belt, wide-reaching student support and vociferous leaders at the helm, the group's future looked bright.
But now it feels as if Take Back Trinity is stumbling in the wake of its thunderous debut. While stagnation was inevitable over the summer, the glimmers of activity we've begun to see from the group of late hint at a dwindling focus.
ADVERTISEMENT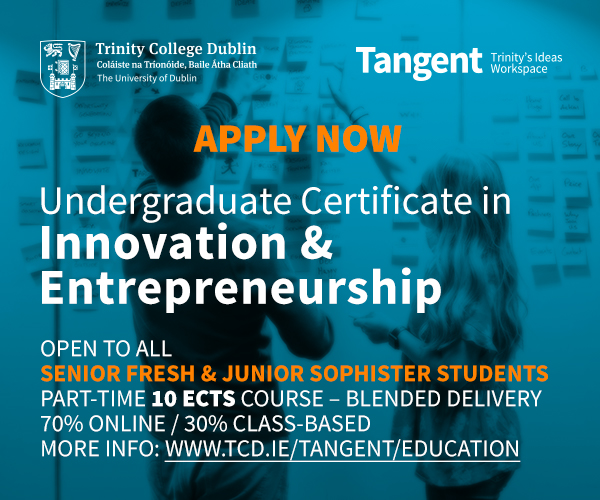 Back in March, some argued that Take Back Trinity shouldn't have stopped at the Dining Hall – and that they should have taken their placards to Leinster House to demand action on higher education funding. Trinity may have scrapped supplemental fees, but, though hamfistedly introduced, they were of course a symptom of the decline in state funding.
The occupation of the Dáil never happened. Instead, Take Back Trinity has made recent public appearances at a housing eviction protest in Summerhill and at Dublin's first Trans Pride, where they jumped on the opportunity to march amongst other housing groups, but had little to say about trans-specific issues. While both are unquestionably worthy causes, their ties with Take Back Trinity's foremost priorities are somewhat tenuous.
Affordable student accommodation was a key demand from the get-go, but by wading into the disjointed national movement, Take Back Trinity risks losing the student heart that won it that first momentous victory. Looking to other success stories around the country, from repeal to marriage equality, it's plain to see that cohesion and clear objectives drove results. By attempting to take on sweeping struggles, Take Back Trinity may be biting off more than it can realistically chew.
Key to the the group's unprecedented success was knowing exactly what it wanted, and how to get it. Now, Take Back Trinity risks splintering. Despite a promising start, the group remains in its infancy. A student movement like it can't be all things to all people – and if it wants to hold tight to its hard-earned momentum, it shouldn't lose sight of that.