After months without a stance, Trinity College Dublin Students' Union (TCDSU) will hold a plebiscite to determine students' preferences on a smoke-free campus.
The vote will be held in conjunction with the election for class representatives, which will take place in the second week of term.
In an email statement to The University Times, TCDSU President Shane De Rís said that the aim of the vote was "to gauge the student body's view on the Tobacco Free Trinity Initiative".
ADVERTISEMENT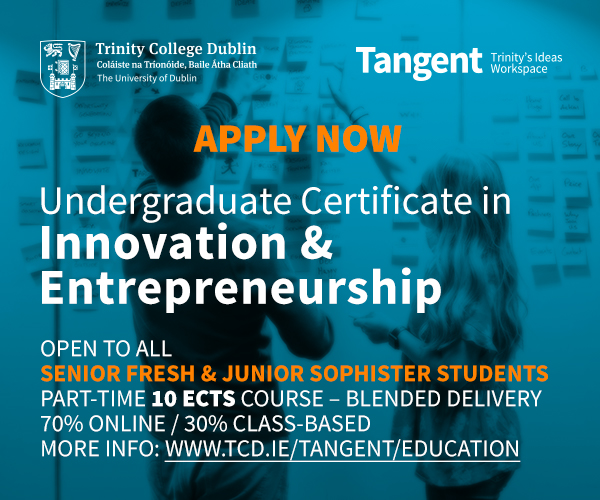 He said that the result would not be binding, "but will inform how we represent the student opinion in our dealings with the initiative".
"The tobacco free trinity initiative has proven divisive at out council meetings and it is clear there are differing views within the college community, we believe this is the best way we can be truly representative of our members", De Rís said.
The vote will be held in the same way as a referendum would, with an open call for campaign managers to lead both sides. A vote at TCDSU's council or a petition of signatures is needed to trigger a referendum.
TCDSU's stance on creating a smoke-free campus has long been a contentious issue. For some time the union actively opposed the Tobacco Free Trinity initiative, after a referendum in 2014 in which 53 per cent of voters decided against supporting a smoke-free campus. However, the union changed its mandate in 2015 to support the introduction of smoke-free zones in "identified problem areas on campus".
Last year, students voted to remove the union's mandate at a meeting of TCDSU's council, meaning that the union currently has no official stance on the initiative. It is unclear whether the result of this plebiscite will come in before the next discussion at Board.
Recently, College was considering the expansion of smoke-free zones on campus, but the discussion at Board was delayed. It is unclear whether the result of this vote will be in on time before the next discussion
Spearheaded by Tobacco Free Trinity, the initiative to implement smoke-free areas on campus has seen three areas designated as smoke-free zones since July 2016. Currently the College Health Centre, the Sports Centre and the entrance to the Arts Block are considered smoke-free zones on campus.