Provost Patrick Prendergast's carefully crafted speech to graduates in Jerusalem this week almost certainly won him favour in the room. But back at home, it was met with outrage.
Evidently feeling obliged to bring up the "sensitive" topic of the anti-Israel protests that took place on campus almost 18 months ago, Prendergast apologised for the "regrettable" actions.
At the time, Prendergast denounced Students for Justice in Palestine, characterising the incident as "the antithesis of what Trinity stands for". Though he was merely reiterating that same message in Jerusalem, the trouble is that we now know for sure how divorced his views are from that of the university he leads.
ADVERTISEMENT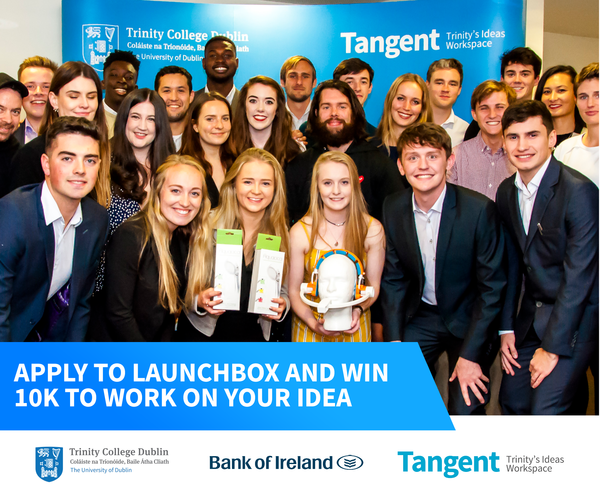 While the Students for Justice in Palestine movement may have started off as a small cohort of zealous protestors a couple of years ago, Prendergast would have to be an unobservant man indeed to think that that's still the case.
In March, students voted to boycott Israel in a Trinity College Dublin Students' Union (TCDSU) referendum that saw a relatively high turnout and an organised opposition campaign. The yes side won comfortably – something that would not have happened if the boycott campaign was going against the tide of campus opinion.
Some might dismiss this detached characterisation as typical of Prendergast, who has routinely disregarded student opinion in decision-making to his detriment. But Prendergast has also been known to get on board with student activist campaigns when it suits him. He showed huge support for the 2015 divestment campaign, for instance. The move earned him some respect among students and made Trinity a trailblazer of sorts in the sphere of environmentalism.
Environmental causes, of course, are not half as politically charged – and are rather low-stakes things for the College to get behind. But to dismiss the anti-Israel boycott movement in Trinity and try to explain away an isolated incident that happened over a year ago is a bad look for a Provost that has already faced unprecedented student criticism in the past year.
No matter what your position on the Israel–Palestine conflict may be, the boycott, divest and sanction movement in Trinity is far from the radical fringe group Prendergast paints it to be.