Trinity is hosting a European conference that will bring together hundreds of researchers, academics and policymakers to discuss gender equality in higher education.
The conference will begin on Monday and will be opened by the Minister for Higher Education Mary Mitchell O'Connor. This is the first time the conference is being held in Ireland and it comes at a time when Irish universities are trying to take positive steps to improve gender equality.
The theme of this year's conference is "Gender in academia and research: Countering persistent and emerging challenges to equality".
ADVERTISEMENT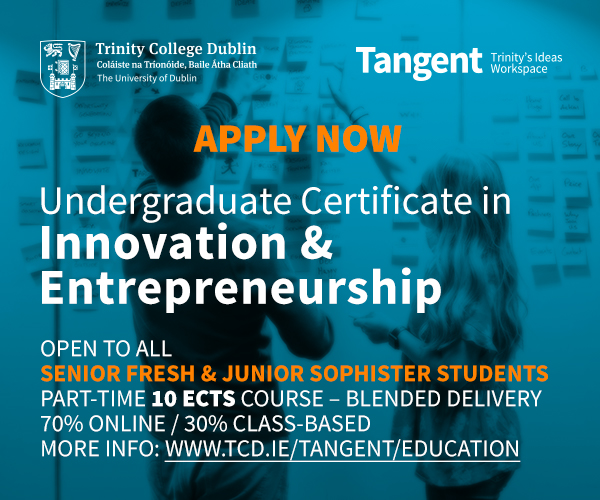 In a press statement, Prof Eileen Drew, the Director of Trinity Centre for Gender Equality and Leadership, said: "Themes covered in previous conferences have reflected contemporary European and host country concerns with a view to identifying new developments and innovative solutions to persistent shared problems of inequalities in higher education and research."
Drew said that many of the topics to be addressed are "timely". "For example, in the first conference held in 1998, topics like sexual harassment and bullying in universities, and LGTB [sic] issues, were key topics. Sadly these topics bear revisiting in 2018", she said.
Mitchell O'Connor has a special interest in gender equality in higher education, having set up a taskforce to address such issues in universities.
The keynote address of the conference will be given by Prof Anna Wahl, the Vice-President of the KTH Royal Institute of Technology in Sweden. Wahl will speak on "gender mainstreaming in practice – organising for change and raising gender awareness".
Gender inequality has long been an issue in Irish universities, with few women making it to top positions. A recent report issued by the Higher Education Authority (HEA) found progress in gender equality to be slow, noting a one to two per cent improvement in the representation of women in senior positions.
Another HEA report – published last year in the wake of the controversial court case involving an NUIG lecturer and the university – made a number of sweeping recommendations in a bid to ensure greater equality across the sector.
Two years ago, an equality report from Trinity highlighted that at the current rate of progress, full gender equality would not be achieved in the university until 2098. It also showed that women are underrepresented in senior academic positions, with two out of three faculty deans, 63 per cent of heads of schools and 73 per cent of Fellows male in 2015.
Many initiatives have been undertaken by universities to tackle gender equality problems. In recent years, Irish institutions have adopted the Athena Swan Charter – an system that awards universities for good practice in this area. Since then, new targets have been agreed whereby Irish third-level institutions have to achieve a bronze institutional Athena SWAN award by 2019 to be granted funding by the Irish Research Council, Science Foundation Ireland and the Health Research Board. Following on from this, institutions will have to achieve the silver award by 2023 – a level that no Irish university has reached so far.