Protestors – including several Trinity students – brought traffic on O'Connell St to a total standstill tonight, as more than 1,000 housing activists marched in protest against the enforced eviction of North Frederick St yesterday.
After the arrest of six activists last night – including Trinity student Conchúir Ó Raidaigh – crowds of protestors gathered outside 34 North Frederick St, obstructing traffic on the road, before progressing to O'Connell St.
The Take Back the City housing activist group – which includes members of Take Back Trinity – were forced to end their 25-day occupation of the property last night, after a private security firm forcibly ejected them from the building. Gardaí were also present at the eviction.
ADVERTISEMENT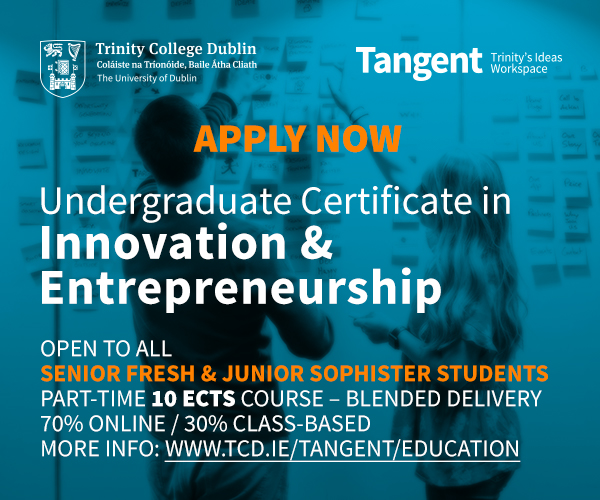 Tonight, in front of a heavy Garda presence, protestors carried photos of the masked security above their heads, chanting "shame, shame, shame", in reference to the Gardaí involved in the arrests last night.
Minister for Housing Eoghan Murphy was also targeted, as the protest progressed from North Frederick St to O'Connell St. As the march swelled, protestors sat down at the crossroads between O'Connell St and Parnell St.
People Before Profit TD Richard Boyd Barrett, who attended the march, told The University Times that he was there "to express my outrage, along with many other people, that peaceful protestors, who are trying to highlight the dire housing emergency in this country, were attacked by the police and by private security wearing balaclavas, in a very brutal fashion, in what looks like a very deliberate attempt to deter people from peaceful protest around this issue".
"It's really an attack on democracy and the right to protest, and very big questions have to be asked about why were the Gardaí colluding with people in balaclavas, private security who couldn't even be identified."
"It's shocking, and people should be outraged", Barrett said.
Speaking to The University Times at the rally, Oisín Vince Coulter, the President of the Graduate Students' Union (GSU) and a leader of Take Back Trinity, said: "We're protesting against the police brutality that saw five peaceful protestors arrested without any grounds, and saw three of them hospitalised with quite severe injuries."
"This is a criminalisation of peaceful protest by students and young people against the worst housing crisis the state has seen in 10 years", he said.
"We're in a situation now where you have the state essentially working hand in glove with private thugs hired by landlords and speculators", he added.