After complaints over comments made in class by Brendan Guildea, the Law School has made arrangements for another lecturer to teach intellectual property law.
Guildea gave just one class in Trinity, which took place on Monday, September 10th.
In an email to final-year law students, the Head of the Law School, Prof Mark Bell said: "I am pleased to inform you that we are going to be able to recommence delivery of the module in Intellectual Property Law from Monday 24 September 2018."
ADVERTISEMENT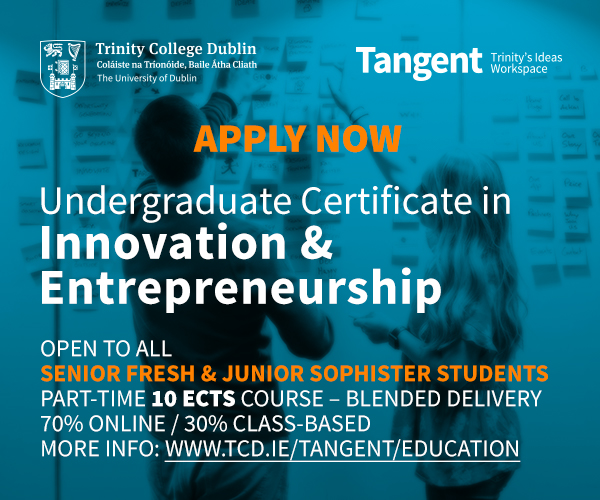 "I am very sorry for the difficult start to the academic year that you have experienced, but I hope that the module will now run smoothly for the rest of the term", he said.
In an email statement to The University Times, Greg Murphy, the Law Convener of Trinity College Dublin Students' Union (TCDSU), said: "A number of complaints arose regarding several issues in the first Intellectual Property Law lecture of the year. As Law School Convenor I brought these issues directly to the Head of the Law School and the Director of Undergraduate Teaching and Learning."
"Within forty-eight hours the Law School had agreed to the requests I made one of which was to replace the lecturer with whom the difficulties occurred while continuing the module this semester. As Law School Convenor I was pleased with the law school's swift response in dealing with the serious issues raised", he said.
Bell said: "The module will run next week according to the published timetable. We are confirming dates and times with the new lecturer and it may be necessary for us to change certain classes in the future." He said that students who had changed to a different module could now change back into intellectual property if they wished.
An email sent by Bell to students early last week confirmed that the school had "suspended the delivery of the module". "We are urgently exploring options for the possible recommencement of this module", he said.
Last week, in an email statement to The University Times, the College Press Officer, Caoimhe Ní Lochlainn, confirmed that "the issue is being investigated".
One student walked out of the lecture after certain comments were made by Guildea. Several students have changed modules since the lecture last Monday.
Guildea is a Barrister-at-Law and practises in intellectual property law, family law and criminal law. He also teaches law in Griffith College.
Guildea graduated from law in Trinity in 2009. During his time in College, he was Editor of Icarus, Honorary Secretary of Dublin University Central Athletic Club (DUCAC) and was on the junior editorial board of the Trinity College Law Review.
According to Guildea's LinkedIn, he began working in Trinity in July.