Student activists have had a hectic few years. Between the momentous victories that were the referendums on same-sex marriage and the eighth amendment, to Trinity students' bold resistance of supplemental fees, student movements have recently seen unprecedented success. Since the repeal campaign reached its climax back in May, students have turned their attention to the next big issue: accommodation.
There have been so many final straws in the current accommodation crisis. When damp, mouldy rooms with exorbitant rents started being snatched up by desperate tenants, it was obvious things were bad. Since then, there's been an endless string of scandals, with tales of homeless families sleeping in cars or garda stations making headlines weekly. For students, it's become the new normal to be pitched private dorms at rates of over €1,000 per month. The crisis is even impacting CAO points, with many Dublin colleges seeing a drop in applicants because of the sisyphean task that is finding a place to live.
But Irish students have developed a taste for activism and, around the country, they're throwing themselves into protests, occupations, and camp-outs to campaign for stronger government action. Last month, protestors marched through the streets of Dublin towards the Custom House, where they read out a letter to housing minister Eoghan Murphy, demanding his resignation. The rally was attended by Trinity's own activist group Take Back Trinity, which shot to prominence earlier this year when it laid siege to the Dining Hall.
ADVERTISEMENT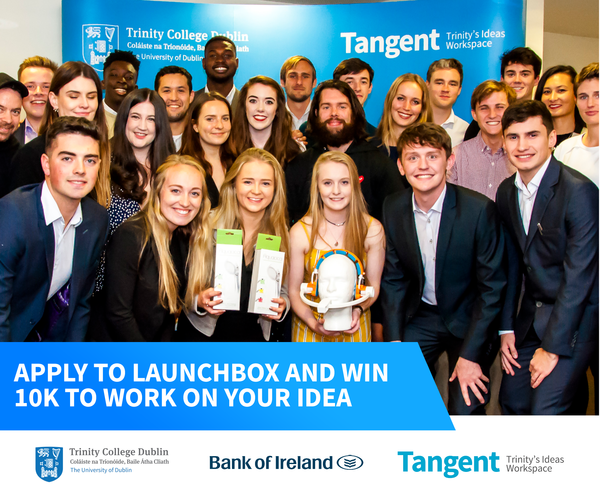 While such marches certainly serve their purpose, we've reached a point in this crisis where they're not enough on their own. Consequently, today's student activists have realised that, if they want things done, they need to get creative.
Protestors in the Summerhill Occupation movement – now known as Take Back The City – made national headlines recently, following in the footsteps of the Apollo House sit-in back in 2016. After being evicted from the first house they occupied in Summerhill, the protestors quickly seized control of another building on North Frederick St. Last weekend, the group expanded its efforts further, moving to occupy a third building in Belvedere Place.
It's not just the name of the movement that's familiar. The tactics being used are highly reminiscent of those that propelled Take Back Trinity, itself a big player in the movement, to victory just a short few months ago: occupations, bullish direct action and a stubborn refusal to stand down.
Today's student activists have realised that, if they want things done, they need to get creative
Standing outside 34 North Frederick St two weeks ago, the day an injunction to vacate the property came into effect, the group showed no signs of surrendering. "We think it's an illegitimate injunction", Oisin Vince Coulter, President of the Graduate Students' Union (GSU) and one of the leaders of Take Back Trinity, said, speaking to The University Times. The activists stood firm, risking arrest to remain in the property, all the while chanting "housing is a human right" and singing songs of solidarity on the steps of the occupied building. "We're making the political point that these properties shouldn't be used for profit", said Coulter.
"Will we be there in six hours? Will we be there in six weeks? We actually don't know but we're planning to be there indefinitely."
It's not just in Dublin that students are pooling their efforts and taking hardline action. National University of Ireland Galway Students' Union (NUIGSU) set a new precedent for innovatively tackling the crisis a few weeks ago, when they took out a court case against local accommodation provider Cúirt na Coiribe for pushing rents up at an extortionate rate. "To be honest it was intended to be a test case", says President of NUIGSU Megan Reilly, speaking to The University Times. The main idea, she says, was to draw attention to the outrageous increases and call for rent caps in the area. They haven't received a verdict yet, but the incident succeeded in attracting nationwide attention. Hopefully, NUIGSU has set an example, and will inspire other students subject to rent hikes to take similarly decisive action.
Refusing to sit on their laurels, NUIGSU and Galway-Mayo Institute of Technology (GMIT) are also organising an overnight camp-out on September 11th in Galway's Eyre Square. Reilly hopes that the stunt will draw a crowd of hundreds, with local trade unions, councillors, and the mayor of Galway all set to attend.
By displaying themselves so publicly in the centre of the city, the camp-out seeks to draw attention to the problem at large. But they've also put together a list of specific demands. Reilly says they are calling for "more student purpose-built accommodation that can be preferably owned by the institutions", as well as tighter regulations of housing in general, including more inspections. "A lot of people don't know that … if they're renting, that they can actually request an inspection from the council", says Reilly. They will also follow in the footsteps of Trinity College Dublin Students' Union (TCDSU), which recently called on the Union of Students Ireland (USI) to lobby for increased government regulation around Airbnbs. The popularity of Airbnbs with landlords has long been blamed for skyrocketing rents, and another tenet of NUIGSU's petition will be to demand that the government address this.
Over the last few years, students have realised their power
As in Dublin and Galway, in Cork, it's the same story. "Landlords and private apartment complexes are taking complete advantage of students in a time of crisis and it can't continue", says Kelly Coyle, deputy president of University College Cork Students' Union (UCCSU), in an email statement to The University Times. "This year we saw a new privately-owned student apartment block open with beds from €210-225 a week." Prices like this are excessive no matter where in the country you are, but the fact that we're seeing rents scale such heights even outside of the capital is indicative of just how bad things have become.
In an email statement to The University Times, Waterford Institute of Technology Students' Union (WITSU) Welfare Officer Darren Malone tells me that accommodation in Waterford is in equally short supply, with purpose-built student accommodation perpetually booked up and long waiting lists for housing all over the county. As part of efforts to support students through the crisis, WITSU has reached out to housing charity Threshold, inviting the organisation to come into the university to speak to students. "I think it's essential that students are aware of Threshold as they may need their support whilst living in rented student accommodation", says Malone.
WITSU also ran ads in local papers and spoke to radio stations around Waterford, calling for homeowners to rent out their spare rooms. But, as Malone points out, digs-style accommodation comes with its own issues: "Digs can also be unsuitable for many students as many homeowners only offer a Monday to Friday lease." Digs may be a band-aid solution for a small number, but it's never going to be a long-term fix to the deeper problems underpinning the crisis.
The concerted efforts by students and their unions to combat the housing crisis will hopefully mark a turning point for the housing movement at large, which may come to rely on students' vigour and impressive ability to mobilise. Over the last few years, students have realised their power. Of course, no two battles are ever identical, and the urgency of this crisis is impelling students to push the limits even further than before. But from the energy we're seeing around the country right now, it's fair to say that students are rising to the task.