Trinity graduate and writer Catriona Lally was today awarded the Rooney Prize for Irish Literature 2018 for her first novel, Eggshells.
The Rooney Prize is awarded to an emerging Irish writer based on their current body of work and exceptional potential. Lally is the fourth woman to win the prize in the last four years.
Published in 2015, Eggshells was shortlisted for the Newcomer Award at the 2015 Irish Book Awards and the Kate O'Brien Award. In a press statement, Lally expressed delight in receiving the award, saying the moment she received "the phone call to say I'd won the Rooney prize was just pure magic". Juggling other jobs and childcare responsibilities, Lally added that after lacking confidence and motivation in recent years, the award has boosted her resolve to finish her second novel.
ADVERTISEMENT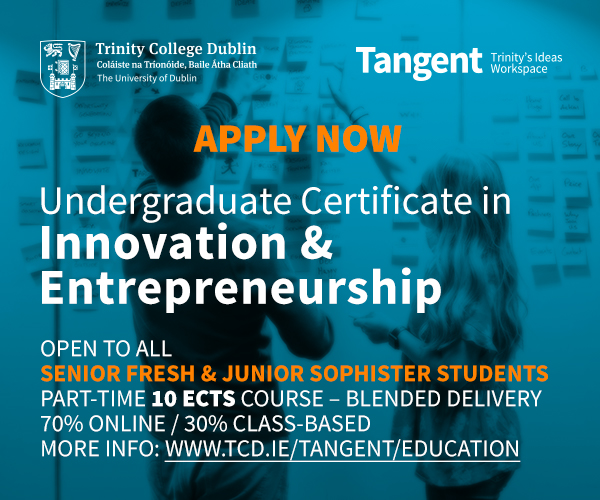 In a press statement, the chair of the selection committee, literary agent Jonathan Williams, said: "Caitriona Lally's only novel, Eggshells, is a work of impressive imaginative reach, witty, subtle and occasionally endearingly unpredictable."
The award is given by the Oscar Wilde Centre for Irish Writing at the School of English at Trinity and is named after the late Dan Rooney, a former US Ambassador to Ireland and President Emeritus of the Pittsburgh Steelers. The prize's current benefactor is Mr Rooney's nephew, Dr Peter Rooney.
Another member of the selection panel, Assistant Professor in Irish writing Dr Rosie Lavan, will speak about Eggshells at the award ceremony. Dr Lavan will speak of how the novel "reveals an artistic vision which is distinctive in contemporary Irish writing".