On a bitterly cold Thursday night Dublin University Association Football Club (DUAFC) took on Inchicore Athletic Football Club in Trinity's recently acquired Iveagh Grounds. After a slow first half, Trinity managed to break down the visitors, in the end running out 2-1 victors.
The game started badly for DUAFC. Inchicore showed they were able to string passes together and create chances. Four minutes into the half the visitors nearly went ahead after a stinging effort from outside of the box just drifted wide. Four minutes later, Inchicore went ahead after a free kick was looped into the box, finding Karl Malone free. Malone's header lobbed over the head of Trinity's keeper, Devin Connolly. Five minutes later, Inchicore nearly went two up after a curling free was just tipped away by Connolly. Trinity were struggling up front with only a handful of chances causing Inchicore few problems.
The second half was a very different affair. Inchicore steadily lost their focus and DUAFC capitalized on this. Jason Boateng's pace and strength were causing Inchicore serious issues. Around 22 minutes into the half, Boateng won a free after bashing his way through the Inchicore midfield. Ronan Hanaphy's free kick beat the wall but drifted left of the Inchicore goal. Four minutes later DUAFC got their first goal of the game. A corner against the run of play found its way to Boateng, who stepped past an Inchicore defender and smacked the ball into the top corner.
ADVERTISEMENT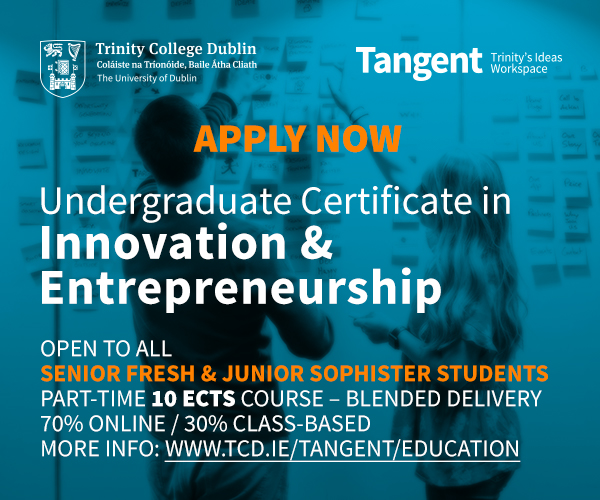 This was a major sucker punch for the visitors and Trinity looked the more threatening of the sides for the rest of the game. The winner came in the 35th minute. The ball was laid off to Hanaphy, who finished the opportunity in style to put Trinity ahead. Inchicore looked out of ideas at this point and Trinity's lead was never really in question.
After going down in the first Trinity showed real grit to claw their way back into game. Boateng was particularly impressive, with his goal really knocking the wind out of Inchicore. This is Trinity's second win in three games, an impressive feat for a side just promoted to the Senior Division 1A.