The torrential rain yesterday confirms that summer is well and truly over. On a day where most of Trinity's students took shelter in the Arts Block, Dublin University Association Football Club (DUAFC) braved the bad weather and continued their three-game winning streak by trouncing visitors CIE Ranch 5-0 in Iveagh Grounds. The win leaves them top of Division 1A of the Leinster Senior League after four games.
The win will have been doubly satisfying for Trinity's footballers given that Ranch pipped them to last year's Division 1B title on the final day, though both sides were promoted regardless.
Last night, both teams seemed evenly matched at the start, having to contend with both each other and the rain. Neither side created many chances, with sliding tackles changing possession frequently, causing the ball to remain in the wet midfield for long stretches. A diving header from CIE's Eddie Smith in the 12th minute was the first real chance of the game.
ADVERTISEMENT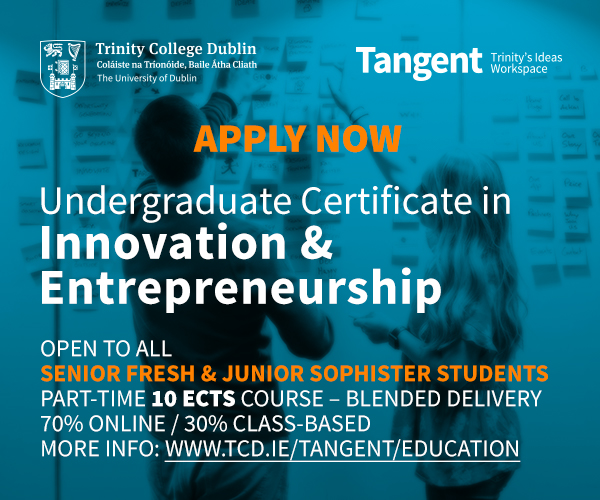 In a game where Jason Boateng's opposite number Gary Sullivan in central midfield seemed to be giving him no rest, Trinity's number six prevented an early CIE lead with a courageous headed save. DUAFC's first goal came in the 34th minute, when a cross from Dylan Clarke found the boot Niall Cullen, who finished neatly through a confused pile of red and blue bodies in the box.
As the half drew to a close, Ranch's James Bracken got in a heated argument with the referee after an offside call. His frustration was perhaps a sign of what was to come for the visitors in the second half. Cullen got his second goal in the 50th minute, as CIE's keeper Sean Brazil failed to clear the ball after a DUAFC attack. Less than 30 seconds later, the night began in earnest for Trinity captain Ronan Hanaphy, as he chipped the ball over Brazil's head and it sailed into the net.
These two goals in rapid succession left CIE Ranch unsettled. Although the visitors had goal opportunities soon afterwards, they were inaccurate and overblown. Their frustrated tackles led to yellow cards for Bracken and substitute Roy Colgan, but impressive saves by Brazil showed that the visitors were not going to simply give in.
In the 80th minute, a cross from DUAFC's Brian O'Reilly was clipped into the net by Hanaphy. Eight minutes later, the captain completed his hat-trick to cement their 5-0 victory. Trinity suffered a blow late on, as a challenge on Jamie Rice led to him being substituted with a leg injury.
Despite a competitive first half, DUAFC dominated the later stages of the match and were in the end fully deserving winners, CIE Ranch seemingly unable to deal with either the rainfall or the precision of Hanaphy.