The limited scheme under which only one one asylum seeker entered higher education in 2017 will remain unchanged for the next academic year, Minister for Education Richard Bruton and Minister for Higher Education Mary Mitchell O'Connor announced today.
The scheme will continue in an identical format for a fourth year, despite calls for its expansion and demands for greater access to third-level education for people in direct provision.
Due to the restrictive criteria of the Student Pilot Support Scheme, only two asylum seekers qualified for higher education support in 2015 and 2016. Applications have also been declining since its launch, with 39 in the scheme's first year down to just five last year.
ADVERTISEMENT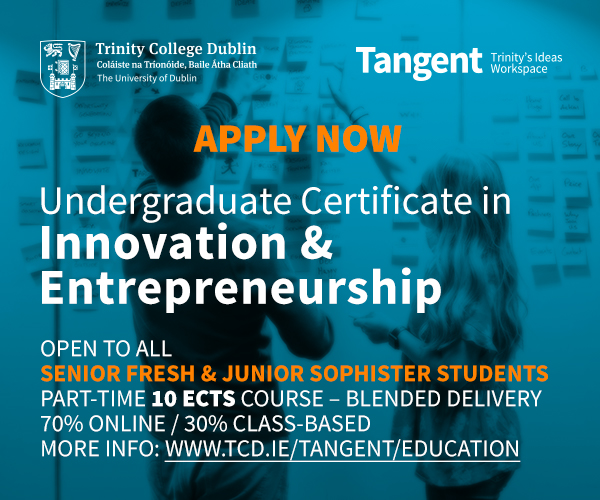 For an asylum seeker to qualify for the scheme, they must meet a range of requirements, the strictest among them being that they must have spent at a minimum of five years in the Irish school system.
The scheme has been criticised for not being inclusive enough and for playing a part in continuing to segregate an already marginalised group in society. While those living in direct provision have access to primary and secondary education, it is much more difficult for them to access higher education due to the high cost of tuition.
Asylum seekers can enter third-level education if they can pay the cost of tuition, with universities having some flexibility with regards to charging asylum seekers EU or non-EU fees. However regardless of this, the tuition fees remain unaffordable for the vast majority of asylum seekers living in direct provision. Those living in the system receive a personal allowance of only €21.60 per week.
Some universities have made efforts to make their organisations more accessible to asylum seekers. For example, in 2016 Dublin City University (DCU) became a "University of Sanctuary" due to a number of inclusive initiatives, such as scholarships, that aim to increase the number of refugees and asylum seekers attending the college.
Trinity has not been deemed a University of Sanctuary, however Trinity College Dublin Students' Union (TCDSU) has held an official mandate to help end direct provision since 2014. Last year student activists began to protest against direct provision in a campaign to boycott Aramark, a catering company on campus that also provides the food to many direct provision centres around the country.
"I am pleased to be in a position to announce the continuation of the scheme for another year", said Bruton in a press release. "The scheme provides a valuable opportunity for eligible students to develop their skill sets and participate more fully in society."
"I am delighted to announce the continuation of the pilot support scheme for another year", said Mitchell O'Connor. "I would urge all students who may be eligible for support, to submit their applications; so that supports can be put in place early in the academic year."
The application process for the 2018/19 Pilot Student Support Scheme opens today and will end on November 2nd 2018.