"You're a thief, a robber and a joyrider", were Vincent Browne's opening words to Senator Lynn Ruane last night in the Edmund Burke theatre. As Browne pointed out, the accusations are true – yet Ruane still managed to win a seat in our parliament, albeit, according to him, in the "most corrupt constituency in the country".
There were plenty of similar jibes in the lecture hall where Ruane launched her autobiography People Like Me yesterday evening. Given the leading role Trinity has played in Ruane's extraordinary life story, it's fitting that the launch took place here in College. Ruane first found herself in the public eye in 2015 when students elected her president of Trinity College Dublin Students' Union (TCDSU). Since then, she has become a national icon. Ruane seems to have won near-universal admiration for her frank and honest approach to politics and her passionate advocacy on behalf of underrepresented communities.
Ruane opened tonight's event by saying that, because her children and other family members were present, "the experience that I shared on Saturday night regarding the #Metoo chapter is not something I am going to be discussing". Promoting her book on The Ray D'arcy Show at the weekend, Ruane spoke about her struggle to accept the fact she had been raped in 2010. While Ruane wasn't willing to discuss the subject at the launch, she said she would be happy to talk about it at another time.
ADVERTISEMENT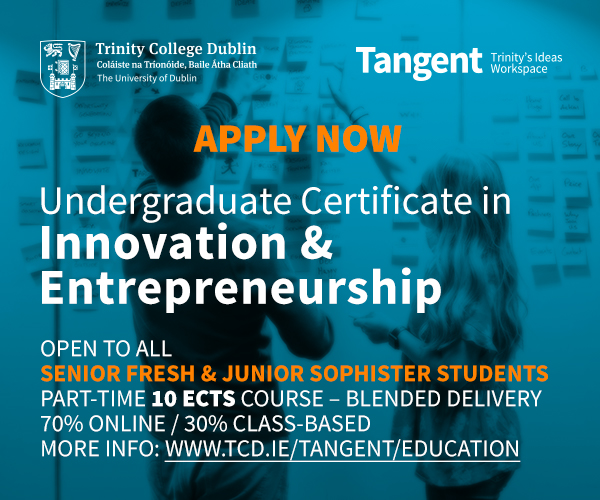 Her book's title, People Like Me, comes from a phrase Ruane says she heard "so many times", usually to denigrate people from working-class backgrounds like her own. But, Ruane said, "we're not different from anybody else. What's different is the quality of our conditions".
Coming to Trinity as a mature student threw this into sharp relief for her. "In my early years at Trinity, I started to realise the young people in my class were no more intelligent or capable than I was", said Ruane. Whether somebody goes to Trinity or not is not just about capability, but the "complete luck of where you are born".
Ruane's book is more plotty than most novels: she writes about growing up surrounded by poverty and addiction in Killinarden, Tallaght; losing friends at a young age; becoming a single mother at 15. These strands of her life have been picked up by headlines for years, though Ruane says she feels the narrative sold is often inaccurate. She "wasn't a perfect mother" as is sometimes portrayed, for example, and continued to party when her daughter was born. She also experienced violence at the hands of Gardaí as a teenager, and she voiced concerns about how such treatment only fosters distrust within communities. "I don't understand why guards aren't being taught about that social context", she said.
Despite the hard times, Ruane was keen to note that there were good times, too. She has no interest in victimising herself and speaks about her home community in Tallaght with unwavering devotion. When an audience member asked what advice she would give to her younger self, Ruane was adamant that she wouldn't change a thing: her experiences have made her who she is.
Browne teasingly raised the issue of her accent, and Ruane laughed as she recounted numerous letters she's received from people correcting her pronunciation in the Senate chamber. "I've no interest in changing my accent or pronouncing my 'th's or anything like that", she said.
In most people's eyes, Ruane has achieved immense success in a short space of time. But she's eager to challenge conventional assumptions about what success means. She points out that you can't compare commercial gains with invaluable personal ones, such as finding the strength to leave an abusive relationship. It's "not all about producing mass employment", she said. "Sometimes it's about healing trauma."
When asked by a member of the audience what she's most proud of, Ruane mentions her children – but overall, she said, she's consumed more by guilt than pride. "It's not enough for me to just sit on a stage and say a few words", she said, "if everyone else can't be on that stage with me". She's referring to the numerous friends she's lost over the years – through suicide, drugs, and other tragic circumstances – as well as the many people growing up in similar communities that won't have the opportunities she had. "I don't want to be a story, I don't want to be an exception", she said.
The senator is unrelentingly humble, claiming "I don't think I'm a natural politician". Ruane is grateful to the Trinity constituency for understanding her vision back when they elected her TCDSU president, even though many of her manifesto promises didn't necessarily concern them. "They got behind my message of inclusion and equality. They seen me talking about addiction, they seen me talking about criminality in Tallaght", she said. "They thought 'we might not necessarily need that from her, but somebody out there does'."
For Ruane, Trinity exemplifies the wider message she wants to drive home in her book and in her politics. "The walls around [Trinity], we know how to climb over walls", she said – a comment that was met with laughter. "The walls are not the problem. It's the culture, it's the feeling that we'll be kept out, the feeling that we'll be thrown out, the feeling that we won't belong there."
"I've always said the walls around this place are much more than just bricks and mortar".