The Perch Cafe, located in Trinity's Arts Block, has increased the cost of hot water from 40 cent to 60 cent due to the cost of providing compostable cups, The University Times has learned.
The Buttery currently charges 40 cent for hot water, while The Pav provides it for free.
In an email statement to The University Times, Clive Cummins, the Business Manager of Sodexo, College's catering partner, attributed the increase in price to the higher costs to the cafe of providing students with compostable cups.
ADVERTISEMENT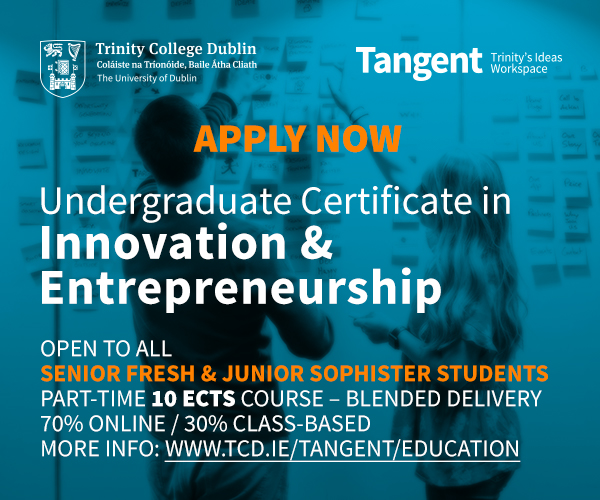 The Perch, he said, is "fully supportive of the Conscious Cup campaign; so when customers bring along a reusable cup for hot water, the cost is now only 20 cent". Cummins also pointed out that students using their T-Cards will avail of a further 10 per cent discount, bringing the cost of hot water to 18 cent.
Sodexo was appointed as Trinity's new catering partner in February, having signed a contract worth €1 million a year with the College. Geraldine Ruane, the Chief Operating Officer in Trinity, said the partnership would provide "a new café concept on campus, extending our food offerings to our students, staff and visitors".
In a press statement at the time, Sodexo said that the new cafe would "make the space work harder, so that it becomes a social hub for students on campus". The Perch, read the statement, "will work closely with local suppliers to offer food that is fresh, tasty and ethically-sourced, whilst still competitively-priced".
The Perch opened last October, replacing what was formerly the Arts Block Cafe. This was part of the Commercial Revenue Unit's aim to generate an additional €33 million from visitors and tourists by 2021.
Trinity has embraced plastic-free initiatives in recent times. In March, plastic cups in the Buttery became the first casualty of College's dedication to the sustainable use of plastic. In April, an online survey gave staff and students the opportunity to vote on what Trinity should prioritise in its attempts to become a plastic-free campus. With three choices, the majority of the 400 people who voted opted to scrap plastic straws in the Buttery and the Pav. The movement on the issue came after a student-led lobbying group, TCD Plastic Solutions, was set up in 2017, putting heavy pressure on the College to move away from plastic.
---
Katie Dumpleton also contributed reporting to this piece.