The greatest gathering of scientific minds ever in Ireland is happening in Dublin today and tomorrow. The conference is being held under the auspices of the School of Biochemistry and Immunology and is being hosted by the National Concert Hall. Tickets were sold out four weeks ago, with over 1,000 people on the waiting list.
Why all the interest? Six Nobel laureates are joining speakers from the universities of Cambridge, Oxford, London, California, Harvard and MIT. They will be addressing the biggest question of them all: what is life?
The conference commemorates the 75th anniversary of lectures given by Erwin Schrodinger in Trinity that began the DNA revolution that has explained so much about life and given rise to so many advances in medicine. Many of the world's top science journalists will also be coming, from such magazines as the Economist and the New Scientist.
ADVERTISEMENT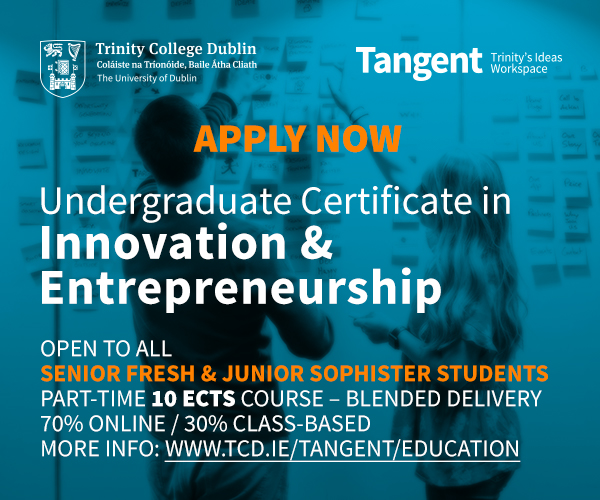 In 1943, Erwin Schrödinger, the Nobel prize-winning physicist and then-director of theoretical physics at the Dublin Institute for Advanced Studies (DIAS) gave three public lectures entitled "What is Life?" in what was then the Physics Large lecture theatre (since renamed the Schrodinger theatre) at Trinity. Schrodinger had been invited to Dublin by then-Taoiseach Éamon de Valera, who wanted him to be director of the new institute, which was Ireland's first attempt to carry out scientific research. It was controversial at the time as Ireland was a poor country with only a few thousand people in second level and less in third level, and yet here was de Valera proposing an advanced studies institute. He chose theoretical physics and Celtic studies – his pet subjects – but also topics that didn't need big expensive equipment. As Schrodinger made DIAS a big success, and Ireland soon became well known for theoretical physics, he even tried to entice Einstein to join him.
We wouldn't have many of the medicines we now use if it wasn't for "What is Life?"
His 1943 lectures, though, are his greatest legacy. Following their publication in 1944 as a book of the same name, these lectures had a tremendous influence on the development of molecular biology. The book was read by both Watson and Crick, co-discoverers of the double helix of DNA. Crick wrote to Schrodinger in Dublin to thank him. Many others, especially physicists, moved into biology because of the book and the huge discoveries in biology of the 20th century can be traced to the book. We wouldn't have many of the medicines we now use if it wasn't for "What is Life?"
We are marking the 75th anniversary of these lectures with an unprecedented gathering of some of the most brilliant minds working in biology today.
As Ireland soon became well known for theoretical physics, Schrodinger even tried to entice Einstein to join him.
Our speakers will address the current burning issues in biology – including the basis of the mind and consciousness (which are wholly unknown), the origin of humans, ageing, gene editing, synthetic biology, bioenergetics and the origin of life – and will recapture the spirit of Schrödinger's lectures by exploring the future of biology. We are grateful to student volunteers, some of whom will report and discuss talks at a special conference that will be held in October. With the help of my fellow organisers, Mike Murphy from Cambridge and Trinity's Tomas Ryan, Cliona O'Farrelly and Zhanna O'Cleary, ably helped by Shaun O'Boyle and Dave Fahy, our hope is that Dublin will once again be remembered for new ideas that shape the future of biology.
---
Luke O'Neill is a professor of Biochemistry in the School of Biochemistry and Immunology at Trinity College Dublin.