Trinity students joined hundreds of protestors today, occupying a building in Crumlin and halting traffic on O'Connell St, as opposition to the housing crisis heated up during a national day of action.
Protestors moved to occupy a vacant building on St Agnes Rd in Crumlin – Glebe House – yesterday evening, marking the fourth building the group has occupied. The group is currently also occupying a house on Belvedere Place.
At 1pm, around 500 protestors marched from the Garden of Remembrance to O'Connell St, where they cordoned the junction between D'Olier St, Westmoreland St and O'Connell St off with banners.
ADVERTISEMENT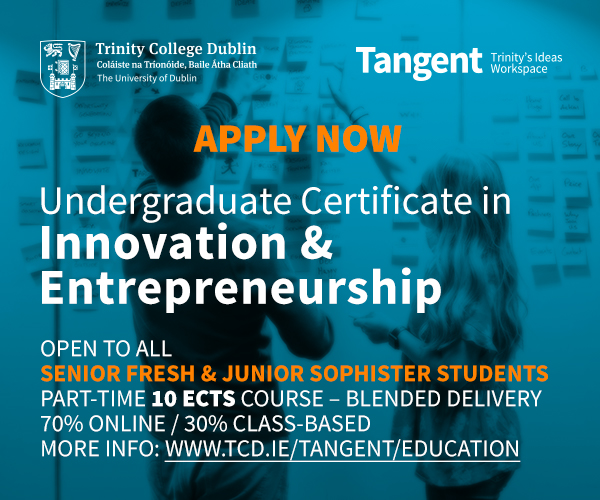 Accompanied by chants of "whose streets? Our streets" and "power to the people", the protestors – who had listened to speeches attacking the government's response to the housing crisis – proceeded along O'Connell Bridge, where they sat down and began occupying the road on either side of the bridge.
About half an hour later, the group moved onto O'Connell Bridge itself, where they continued to rally and halt traffic.
Speaking to The University Times at the protest, the President of the Graduate Students' Union (GSU), Oisín Vince Coulter, said: "I'm here because we need a mass movement of students, of migrants, of young workers, of women, on the streets to demand housing as a human right, to demand an end to evictions, to demand an end to the homeless crisis."
This morning, protestors took part in local actions around the country, occupying buildings and campaigning for housing as a human right.
Speaking to The University Times, Conchúir O'Raidaigh, one of the leaders of Take Back Trinity who has been heavily involved in Dublin housing protests said: "After captivating the imaginations of thousands of people in the capital city in Dublin, Take Back the City has gone national. We've had actions in 30 locations across the country. These have included occupations, leafleting sessions, banner drops."
Public figures, including Sinn Féin leader Mary Lou McDonald, were present at the protest.
Speaking to The University Times at the protest, McDonald said: "Students are in panic mode at the beginning of each year to find accommodation. I know how expensive it is. We've seen, in recent times, really obscene hiking of rents that's hurt students."
"This is not a time to be passive. It's not a time to be a spectator. It's not a time to just give out about politicians. This is a time to be active and to peacefully, democratically, but in a very assertive way, demand the kind of change we need from the government", she said.
This is the latest in a series of protests carried out by Take Back the City. In early August, protestors, including many activists from Take Back Trinity, occupied a vacant property in Summerhill Parade, leaving after they were served an injunction. A second building, on North Frederick St, was occupied and an injunction was served. This time, the protestors resisted but eventually faced eviction. A private security firm forcibly ejected them from the building. Gardaí were also present at the eviction, which drew much criticism in the media.
The accommodation crisis has been brewing for years now all over the country. The situation has seen a rise in expensive private purpose-built student accommodation, making it difficult for students to attend college. Recently, NUI Galway Students' Union (NUIGSU) took legal action against one of the private housing complexes for huge rent increases.
Correction: 16:20, September 22nd, 2018
An earlier version of this article incorrectly stated that protestors were forcibly rejected from their occupation of a building on Summerhill Parade. In fact, they were ejected from North Frederick St.