A new paper-free campaign launched by students aims to halve the number of newspapers produced on Trinity's campus and to remove leaflets and pamphlets from next year's Trinity College Dublin Students' Union (TCDSU) election.
In an email statement to The University Times, Aneta Nerguti, one of the students behind the campaign, said the idea behind Paper Free TCD "was triggered by the piles of old and unused newspapers I found in the student space in the Hamilton". The campaign was launched by Nerguti and Izzy Jorgensen, two environmental science students. Jorgensen also is the Chairperson of Trinity Environmental Society.
"When I look at a large pile of paper being unused, I think of the energy and resources it took to produce those papers and how that has now gone to waste", Nerguti said.
ADVERTISEMENT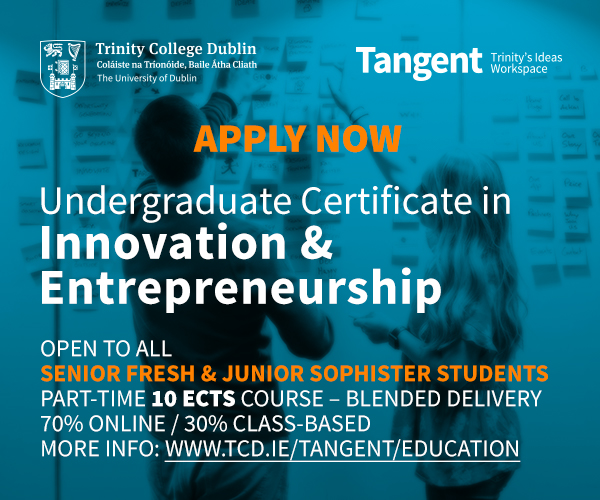 The campaign aims to reduce paper usage across Trinity by halving newspaper print production, removing TCDSU election materials and phasing out hard-copy assignments. Other objectives of the campaign include eliminating voting cards from TCDSU council and encouraging societies to use online apps for membership instead of physical cards.
"This campaign is relatively new but we have had a lot of interest not only just from students but also from staff", Nerguti said. She said the Central Societies Committee (CSC) is "open to transition to using apps instead of membership cards". The campaign is hosting an open meeting on October 3rd in the Eliz Room, "to outline all our goals and deadlines and to encourage people to sign up to the campaign".
Nerguti said she is against "lecturing individuals about their paper use". She added that the primary focus of Paper Free TCD is to target the printing undertaken by College's departments and societies, which makes up the majority of paper use on campus. As a Green Flag campus, Trinity has several sustainability goals, including ensuring that 50 per cent of all waste is recyclable by 2020.
Paper Free TCD argues that Trinity should aim to reduce the amount of paper used in the first place, noting the recycling process is not carbon emission free and should be "the last port of call". "That's what this campaign is built on and that's what I think Trinity can and should improve on", Nerguti said.
The campaign encourages students to make small changes, such as reading Trinity newspapers online or sending forms to College departments by email. Nerguti said: "I realise that there is a lot to do and a long way to go but it has to start somewhere and I believe that Trinity, it's [sic] students and staff, are capable of this transition."
Under the stewardship of Provost Patrick Prendergast, Trinity has proved notably willing to embrace changes around sustainability, with the progress of the Plastic Free TCD campaign evidence of College's malleability around the issue. In March, plastic cups in the Buttery became the first casualty of College's moves towards a more sustainable relationship with plastics, before replacing plastic straws in the Pav and the Buttery with new compostable straws. .
In addition, College also divested from €6.1 million in fossil fuel investments in 2016, after extensive lobbying from the Fossil Free TCD campaign group. The group found Trinity much more receptive to the idea than many other universities around the world that have faced similar campaigns, and Trinity was the first university in the country to divest. In July, Ireland became the world's first country to divest from fossil fuels, after a bill was passed with all-party support in the Dáil.