Students are "likely" to protest US President Donald Trump's visit to Ireland in November, according to leaders of students' unions and activist groups.
In an email statement to The University Times, the President of the Union of Students in Ireland (USI), Síona Cahill said: "It is highly likely that the Union of Students in Ireland will oppose the visit of Donald Trump."
Cahill said that the matter would be discussed at the next USI National Council on Friday, September 21st .
ADVERTISEMENT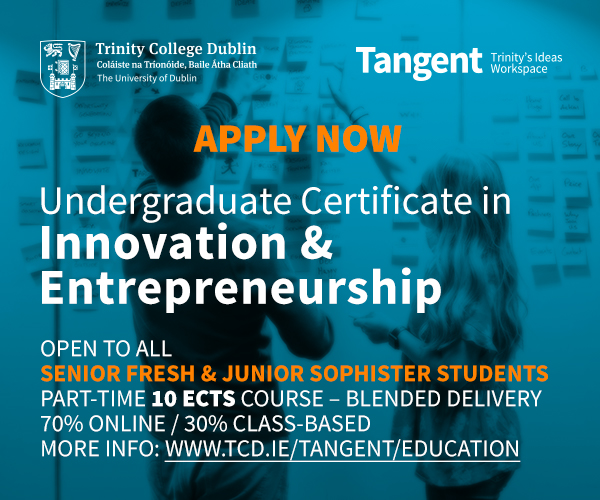 "There is a clear basis to have this discussion across the student movement, as USI with students across Ireland have led out on issues that Trump actively opposes for decades and we are proud of it – from LGBTI+ rights, environmental sustainability, women's rights, migrant rights", she said.
Cahill said that "even the J1 visa was, and still could be, at risk under his Presidency".
Speaking to The University Times, Trinity College Dublin Students' Union (TCDSU) President Shane De Rís said that "A lot of what Trump thinks and acts on is in direct conflict with what the SU stands for".
"I think it's a discussion worth having and it's a discussion we'll bring to our first council of the year in October. A lot of our allied organisations will be acting against us and so I expect that our council and our members will opt for us to act against this too", he said.
Along with students' unions, grassroots groups have committed to protesting the visit.
Seán Egan, a leader of Students for Justice in Palestine and Trinity People Before Profit, said in an email statement to The University Times, that the groups would "absolutely" be protesting Trump's visit.
"There's a big overlap of the members of both SJP and PBP with the organisation United Against Racism which has organised a protest", Egan said.
He continued: "Trump's dealings with Palestine including his support for the unilateral declaration of Jerusalem as Israel's capital and his gutting of US aid to Palestine are abhorrent and SJP highlight this as we join the opposition to his visit."
Trump will visit Dublin as part of a European trip planned around his attendance of the Armistice commemorations in Paris on November 11th. This will mark his first visit to Ireland since his inauguration. Taoiseach Leo Varadkar invited Trump to visit while he was in Washington DC for St Patrick's Day celebrations.
Trump's recent visit to London attracted much attention and saw huge crowds turn out to protest. Notably, a blimp depicting Trump as a baby floated above the city. Owners of the blimp have confirmed that they will bring it over to Dublin for the November visit.