This summer was rowing season for The University Times. Most of the articles I wrote, it seemed, were related to regattas or Trinity rowers. In an attempt to sound like I knew what I was talking about, I ended up doing a lot of reading up on rowing, trying to figure out what on earth all of the jargon meant. One of the positions I found most interesting was the coxswain, or "cox". If you look up a picture of an 8+ rowing crew you will see a little figure perched at the back of the boat, seemingly doing nothing, without an oar in sight. This, certainly, was my first impression.
I could not have been more wrong.
Coxes are the brains of the boat, a crucial cog in any crew. To learn more, I met up with two of Trinity's coxes – Megan Jungmann, who coxed Dublin University Ladies Boat Club's (DULBC) senior 8+ last season, and Robin Keane, the cox of Dublin University Boat Club's (DUBC) novice 8+.
ADVERTISEMENT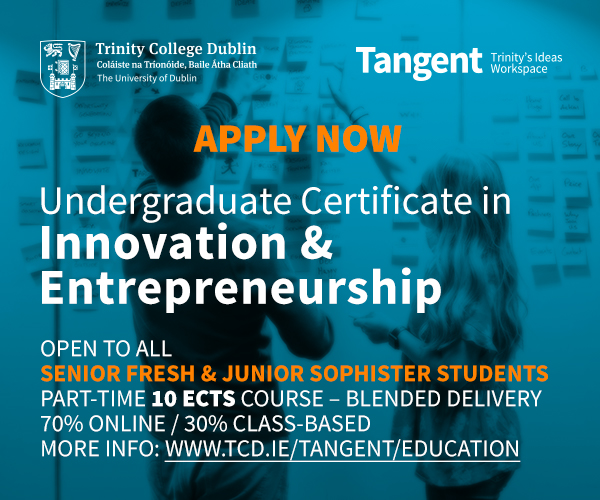 So what is a cox? For Jungmann, the answer is simple: "The navigator/loud-annoying-shouty person." Coxes steer the boat. In regatta races they try to keep the boat as straight as possible, whereas for head of the river races they try to get the boat around bends in the course as tightly as possible. It's the job of the cox to ensure that rowers are maintaining a steady rhythm, and no one person is going too fast or too slow. Finally, they are the de facto captain in the boat. As Keane put it, "in races you have to execute the race plan, so whether that's the start, you might have a couple of pushes in the middle and at the finish, so you have to tell them technically where you're going, what you're going to do, how you are doing it". As well as the technical side of the captaincy, the cox also has to keep the crew's spirits up. This is where the "annoying-shouty" part of the job comes into play.
How, though, does one enter into the world of coxing? For a myriad of reasons, if Keane and Jungmann are anything to go by. For Keane, the immersive quality of coxing was the main attraction. "If you've got a problem in your head or if you're stressing about studies and you get into that boat and you have to think about eight blades, 50 other boats, courses, training plans, you can't think about your study problems, you can't think about anything else." Jungmann, on the other hand, saw coxing as a way to be involved in rowing without the physical commitment. The season before she started coxing, she cracked two ribs. Instead of throwing in the towel, she was persuaded to come back as a cox. Her love for the sport, the club and the people in it meant she could not resist.
Jungmann's story demonstrates the uniqueness of coxing. A cox is an integral part of any crew. If the boat finishes first but the cox falls out before the finish line, the crew is disqualified. Yet coxing is not physically demanding in the slightest. Perched cosily in the front of the boat, the cox's responsibilities mainly consist of barking orders and steering, a perfect role for someone who is not particularly sporty but adores the thrill of competition and the feeling of being part of a team. On top of this, coxes are a vital part of any boat, as Jungmann pointed out: "It is a position of power and you have got to work with the coach and you have to work with your teammates and you're kind of the person that is trying to bring everyone's ideas together and everyone's grievances together but you're also the go between between the crew and the coach."
One idea that comes up every time I talk to someone about coxing is "transferable skills". Leadership is the word on everyone's lips. Often to all intents and purposes captain of the boat, coxes quickly develop a loud voice and a thick skin. As a cox for the men's novice team, this is not lost on Keane: "I would say the biggest [transferable skill] … is the leadership skills part of it and the confidence. So when you go down as a five-foot-three girl to 70 six-foot-tall boys and want them to do what you say you kind of need to have a level of confidence so it definitely gives you a voice." Telling people what to do in the heat of battle is a cox's most important job, and one that can be applied in every walk of life.
There are a few attributes, then, that every Trinity cox needs. Firstly, commitment. Training sessions at 6.30am can be a struggle, but if the cox doesn't make it, then the whole training session is scuppered for the rest of the crew. Confidence is also key. The cox is the main voice in the boat and that voice needs to at least sound like it knows what it's saying. A good cox is focused, assured and enthusiastic about learning and bettering themselves. Jungmann also reckons a bit of humility is necessary. "Don't take yourself too seriously as well, I think is important", she said, "because you see a lot of coxes will almost start coxing their crew outside of the boat and that's not on". In other words, don't take your work home with you.
When I asked the two coxes whether or not first years coming into the College would need rowing experience to become a cox, both of them responded with an emphatic "absolutely not". This is unsurprising considering the importance of enrolling new coxes. Unlike other positions in the boat that are easier to fill, coxes are in short supply and are essential for 8+ boats. Both assured me that no experience is required. Both DUBC and DULBS are famous for their novice programmes, which transform people new to rowing into talented athletes with impressive rapidity. This is where new coxes will find their voice and their expertise.
Coxing is an anomaly in sport. One of the most physically demanding codes, rowing nevertheless manages to accommodate within its rules a member who does not even have an oar. And more than that. The cox, in fact, is one of the most important people in the boat. To be a cox, you have to be small and light so as not to weigh down the boat. But above all else coxing is perfect, both for those who feel like they need to throw off their shackles and embrace leadership and confidence, and for those among us who relish leading the way from pre-drinks to the nightclub on nights out, making sure no one is left behind.