College is aiming to increase the number of students who study abroad by 30 and 50 per cent, as part of its new Global Relations Strategy.
The strategy focuses on increasing mobility opportunities and creating more university partnerships. It will come into effect in 2020, just after the College-wide implementation of the Trinity Education Project.
Speaking to The University Times, Trinity's Director of Internationalisation, Fedelma McNamara, said: "What we're saying is part of our strategy is that there should be more opportunities for students to go outside of Ireland and get that international experience."
ADVERTISEMENT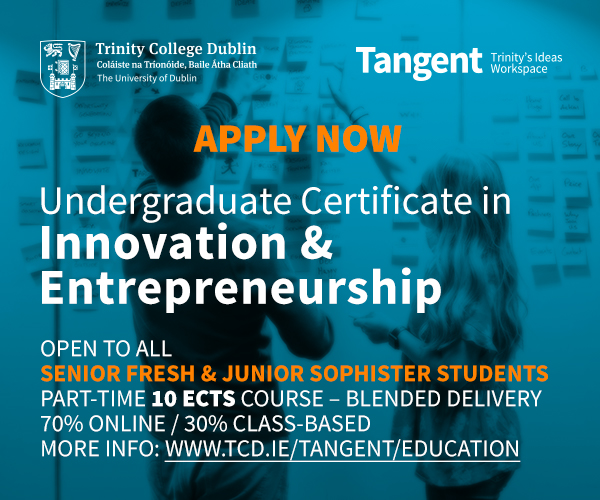 To facilitate the increased numbers of students studying abroad, McNamara said that Trinity is making efforts to "expand student numbers in the current partners and add partners in new regions". Trinity hopes to have one dual and one joint programme per faculty, or two of either in some cases.
Two years ago, Trinity announced a dual degree programme in partnership with Columbia University. As part of the programme, European studies students spend their first two years in Trinity and their final two years at Columbia in New York.
Speaking about the partnership, McNamara said: "Columbia was the first of its kind for us, and I think that it is something we'd like to build on in the next strategy. It is a really good example of a partnership that can be multifaceted and can grow."
McNamara said she hopes that concerns about the affordability of the dual programme with Columbia will be resolved in the next strategy. "We're working with Trinity Development and Alumni to come up with a programme of scholarships because we believe that is a way of attracting the best students to these programmes", McNamara said.
"I think because there was a very tight turnaround between the pilot programme and the launch of the actual programme, the discussions maybe hadn't been as deep as they possibly needed to be. There will be more strategic programme of scholarships, not just for this programme but for other programmes across our institutions", she said.
College also hopes to expand on the number of articulation programmes it offers – these programmes see students spend their first two years in another university before coming to Ireland for their final two years to earn a Trinity degree. The collaboration between Trinity and Thapar University in New Delhi is the first such partnership.
McNamara said that the College's ambition to develop three articulation programmes per faculty and to increase the number of students on the current programme from 20 to 40.
The new strategy also seeks to manage the strategic element of Erasmus, while allowing the operational element to be managed by the Academic Registry. "We can't be responsible for the academic programmes but what we can do is make it as painless as possible for students to take up these opportunities", McNamara said.
The Trinity Education Programme places a strong emphasis on graduate attributes. McNamara said that "a lot of them can be found through exposure to other experiences that are outside".